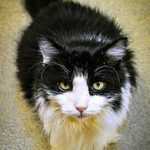 Love comes in all shapes, sizes, colors, vectors, and ways.
Love can grow slowly, strengthening with time and togetherness.
Love can creep up on us like a cat on the prowl, knocking us off our feet, taking our breath away, and leaving us wondering what hit us after it escapes out grasp.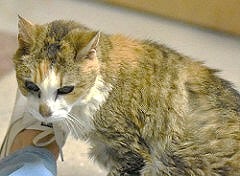 I like the long term stuff. The kind of love shared between couples celebrating golden anniversaries who spent all of their lives cherishing each other. The kind of love shared by Mel Brooks and the late, great Carl Reiner. 70 years of the closest friendship any two individuals can share.
The kind of love we all have for all things Tabby's Place.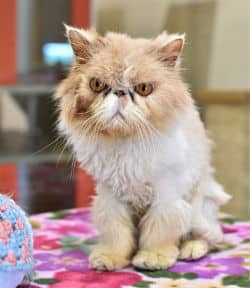 "A love like ours will never die." That one is for Max, Sherbet, Sahara, Jonathan, Meatball, Amos, Jimmy, Abe…Cheela. So many others. Too many to count. Too precious to forget.
"I have loved you in a tame way, and I have loved you wild." That one is for Hamsa, Archer, Lucas, Anka, Olive, Hope, and those whose switches have flipped, those whose wiggle loosely, and those that will never budge, who are destined to be barn cats or to stay with us forever, as is, untamed, and cherished as they are.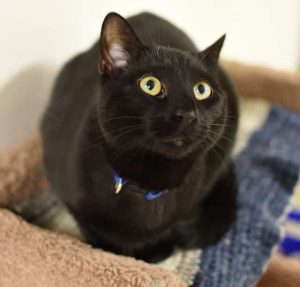 "If music be the food of love, play on." Walter, Marjory, Divya, this one is for you. It's for all of sweet Suite C. It's for all of our incredibly treat motivated fur-ends (alas, also our Olive). It's also for our singers who, as Cheela did, holler their ways into our hearts, whose volume is always at 11, and who have taught us to speak catonese.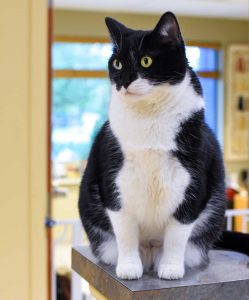 For you, staff, volunteers, readers, and friends there is the grateful, fulfilling love of shared experience, respect, and care. This mutual love for Tabby's Place, the kitties, and each other keeps us tethered and strong through thick and thin. It's a love that is supportive and happy for those luckiest among us who still get to visit, play with, and care for the kitties while we cannot. It's a love that can patiently wait until our time comes.
Tried and true, when it is time, we will be there with all the love we can give.
Featured beloveds, top to bottom: Sherbet, Meatball, Sahara, Jonathan, Lucas, Divya
More Blog Posts