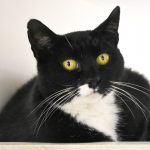 Oh August, sweet little August, you are young yet, and tender.
Yet as you grow, we have a request for you. On behalf of every individual of every species on every continent, subcontinent and islet: please be kind.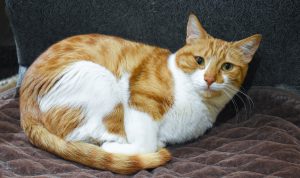 July, you wiry-eyebrowed old man, you were a pip. You gave, and you took away.
You made us feel very, very old, what with the 30th anniversaries of MTV and Groove is in the Heart. You took lives and sanity and the easygoing sweetness that is supposed to define summer.
Yet you gave us countless opportunities for unexpected laughter. You brought us closer together even as you continued to keep us 6′ apart. And not even you could take away the most important things. We still have compassion. We are only growing in our solidarity. Twister is still twisting our hearts in bliss-pretzels. Guy Fieri is still Mayor of Flavortown. And, of course, we are rich in cats.
Always, cats.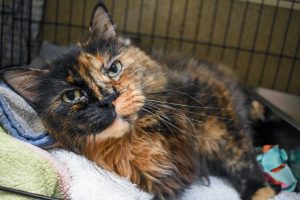 Speaking of whom, here's how you treated our cats, July:
Arrived: Tig, Lucy Blue, Oscar, Roxy, Tempura, Brenda, Harvest, Sunflower, Lenox, Shelby, Coco (pictured in top banner), Heather, Minnie, Daisy, Mickey, Disney
Adopted: Leia, Blossom & Bubbles (together); Jester; Tallulah; Chewy (no, not that Chewy); Cayenne; Anita; Data & Rocco (together); Han; Beatty; Worf; Guillermo: Lucas; Gracie; Louie; Hope; Denni; Utonium & Buttercup (together)
Cleared from Quarantine: Roxy, Oscar, Lily (pictured at top), Hobo, Rosita, Spaghetti
Returned: Sammy, Martini Mike, Beatty
Already on hold again because he's that blazin' awesome: Beatty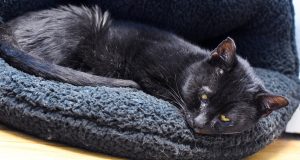 Promoted to the Lobby: Hobo
Promoted to the Community Room: Myrna
Promoted to Heaven: Missy
July, you weren't always a treat. August, you're still just a smidgen of a tidbit. But if you're kind, we promise to be kind. Scratch that: we're gonna be kind no matter what you do.
Onward, kittens.
More Blog Posts