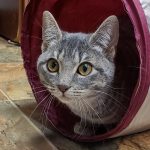 Let it never be said that May is monotone.
Stuff went down this past month, kittens. Billy Ray Cyrus returned to the radio, achy-breaking all of our ears if not our spirits. The President of the United States of America presented a very large trophy to a very large man at the Grand Sumo tournament.
And the cats…why, the cats were simply grand.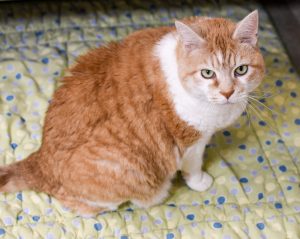 That's hardly unusual. But I'll bet you can't wait to hear about it, and I can't wait to tell you:
Arrived: Octavia; Kashi; Dundee; Lemur; Elliot; JD; Philbert; Praline; Skye; Betty; Alice; Peanut; Griffin; Justin; Alexondra; Jacob; Daphne; Sunflower; Sunflower's seeds Lucy and Desi, born at Tabby's Place; Agent Carter; Nakia; Shuri; Stark; Thor; Ramonda; Okoye; Kandarian; Tornado; Monsoon; Dani
Adopted: Ginger YES GINGER YES I AM YELLING; Powder; Judy & Conga (together); Luro; Lex; Neera; Pixie; Doodle & Tinora (together, to a phenomenal barn); Delilah (ditto); Morelli; Calla & Dahlia (together); Lotus; Dale; Leland; Ben; Cooper; Diane
Returned: Autumn, Cinnamon, Knight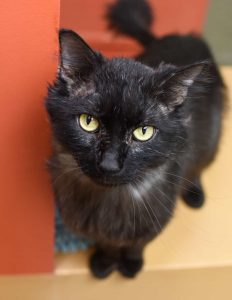 Cleared from Quarantine: Jake; JJ; Morelli; Bronn; Dracula; Toto; Octavia; Kashi; Dundee; Lemur; Cindy (pictured in top banner in all her glorious glory); Shadow; Chloe
Promoted to the Lobby: Jaguar
Promoted to the Community Room: Peep; Scoots (pictured in top thumbnail)
Stuff we learned: Reality was broken, and reality will break again, but Lotus was finally adopted, so reality gets a point.
Bucca and I personally can't wait 'til it's our turn to attend Grand Sumo in person. Until then, jump into June with all your wobbly bits waving, kittens.
More Blog Posts