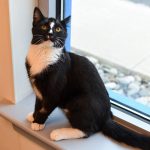 This, my dears, was no ordinary February.
This was the big one.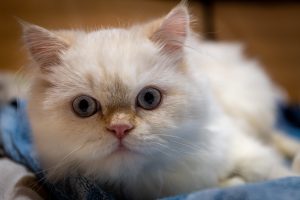 Pardon me. The only appropriate use of the words "the big one" at Tabby's Place is in reference to Dumpling. Mea culpa.
But still, this February…it hulked.
We're talking twenty-nine toasty days of unseasonable warmth, huge happenings, and leaping feline largesse. Many a month gives us cause for thanksgiving, but few scale the summits of February.
So before we March forth too swiftly, let's honor the twenty-nine days that were:
Arrived: Spike; Tootsie; Judy; Sketch; Peanut; Lucinda; Scofield; Veronica; Katie; Susan; Maricruz; Sara; Gogi; Twister; Linda; Sanfour; Bounty; Fernando; Sasha; Sabrina
Adopted: Candace; Hana; Polly; Thalia; Wilson; April; Tiggs; Sage; Gose; Kolsch; Spike; Jack; BooBear; Blueberry; Chloe
Returned: Wilson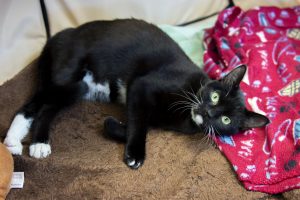 Cleared from Quarantine: Snippers (pictured in top thumbnail); Anita; Fenek; Finn; Pierogi; Cecil; Sesame
Cleared from Ringworm: Tadpole; Toad; Topache
Banished to Ringworm: Circe; Figaro; Talena
Promoted to the Lobby: Cotton
Promoted to the Community Room: Beatty; Bing; Tipsy
Promoted to Heaven: Kirk; Newman; Jupiter
The gauntlet has been thrown down, March. Do your thirty-one days dare to rival fat February's splendor? Color us ready. Or at least shamrock-shake green.
More Blog Posts