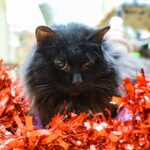 In this life, there are good things that everyone agrees are good (pajamas, Stanley Tucci).
There are good things that some good people believe are bad (candy corn, the 2012 Les Misérables). Such persons are still good, despite being wrong.
There are ambiguous things that good and bad people can fight about for a good long time, and no one need feel bad (shackets, the return of Ecto Cooler).
Then there are good things that no good people can fail to recognize as good while retaining the title of Good People. I am, of course, speaking of cats.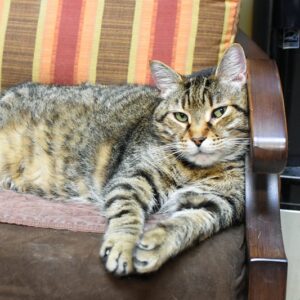 Specifically, I am speaking of The Cats of November.
The Cats of November carried us through the month that steals our sunlight and shakes the last orange leaves to the ground.
The Cats of November sang us over the effects of seasonal affective ookitude, over the rivers of ringworm, through the passing of the great Stephen Sondheim, and past the horrors of a Home Alone reboot, all by the light of a lunar eclipse.
Whatever Thanksgiving gave or took out of you, you had the Cats of November.
And whatever December deems worthy of our time, we'll have the same sturdy cats on our side — plus all the faces we have yet to love.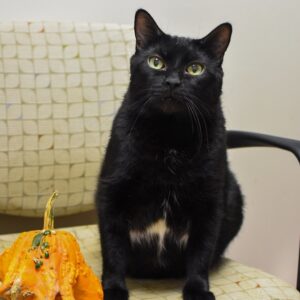 But first, let's give November one last nuzzle:
Arrived: Kinvara, Adare, Dublin, Donegal, Doolin, Tater, Goodman, Addonis, Thena, Gertie, Bjork, Isolde, Armadillo, Rodeo
Adopted: Suki, Chestnut, Strider, Garbo, Pepperoni, Kayak, Canoe, Allegheny, Munequita, Perceides, Dietrich, Zelda, Tempeh, Bambi, Basketball, Turf, Bosco, Tewky, Citrine, Timmy, Firetruck, Flamingo, Wilson
Returned: Marley, Wilson
Righteously Vaulted From Ringworm Ridge Back Unto The Land Of The Living: Tux, Bellamy, Olive, Faith, Consetta, Zeppole, Boobalah
Forever Foster Fabulosity: Hector, Indiana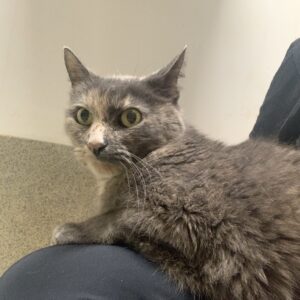 Promoted to the Lobby: Disco, Elvira
Promoted to the Lounge: Fenek, Baby
Promoted to the Community Room: Lemmy
Promoted to Heaven: Sophia, Goodman
Stuff We Learned: You may get returned repeatedly. Your pancreas may turn to pancake syrup. You may even have to compete with Mr. Thief and J'Happy for the title of Misters Worldwide. But take it from Conga, Indiana, Joshua, and the whole lot of 'em: you've still got reason for galumphing gobs of gratitude that will splash down your face, through your eyelashes, and flood your galoshes, leaving you laughing like a child.
So bring on the snow and all the Big Feelings of December. The cats have got us, and we've got them, and (like it or not) you've got me, and (I'm so very very very grateful that) I've got you.
Onward.
Pictured top to bottom: Elvira, Baby, Fenek, Tewky
More Blog Posts