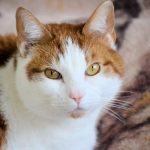 Have three little letters ever been so fraught?
Think about it. LMK, IMO, IOU, TBD, LOL, ASAP (okay, 4 letters on that one, but bear with me)…
WTF.
That last is fabulous, and my personal favorite for all kinds of occasions, even said fully and slowly…Whiskey-Tango-Foxtrot.
Return to Work? NOW? Seriously, WTF with RTW? And, as pertains to RTW, that's exactly where I am right now. WTF, and a bit of AHH and UGH and YAY. WOW!
This week has been a slow start at the office. One staff meeting and a few hours of getting our act together in order to start a very restricted version of a very temporary new normal, umm, routine. Next week, we will launch ourselves farther off the safety platform and dive headfirst, virtual hand in virtual hand, but masked, and from a safe distance away from each other, into the abyss of the unknown, but sort of known, new, but not exactly all-new, work schedule.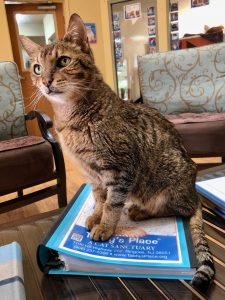 My boss, my two colleagues, and I are taking the plunge. It's making me yearn for a simpler time, reminding me of old iced tea commercials. Safe, silly commercials with oblivious 1980s people falling backwards into pools all for want of a little Nestea. Really? UGH.
Okay, so RTW. We'll be careful. Our patients will be careful, by hook or by crook. It'll be totally safe, won't it? I'm sure it will. I trust my boss. I trust my colleagues. I trust our patients and their families (mostly, but do I trust all of the people that all of those people come in contact with… no matter how careful each of them may be…would you?).
Here's the thing – the real kick in the pants, KBM (that one is for the intersecting union of fans of PBS, Brit Coms, and Judy Dench): There is no Tabby's Place Thursday to comfort me. No pouring my heart out to Carrot or Abe (RIP, Abey-Baby. Totally missing you forever!). When my feelings get overwhelming like this (a muddle of excitement, joy, abject terror, and a lot more I have yet to unravel) the TLC at Tabby's Place always set me to rights. Not this time. WTF!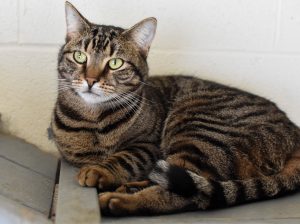 Really, I understand. I fully and completely support every careful step, every cautious plan, every heartbreaking restriction. Our respected and beloved leadership has everything hand in paw to keep themselves, us volunteers, and our adored and adorable felines safe and healthy. I get that. 100%. But, WTF!
Rose's little head tilt, Cheela's urgent yowl, Walter purring at just the right frequency, poor, frightened Clarence (please come down from there, lovey!), timid Michelin, emboldened Dundee, kooky Claire-bear. P Dubs! OMG! WTF! Why? Why? WHY? WHY? WHY? WHY? I know, I know, I know. UGH!
Braver than a little toaster I shall be (maybe a bit more tremulous). With hope and fear, joy and worry, I look forward to tomorrow and tomorrow and tomorrow. I just need to keep reminding myself that staff and volunteers, the kitties, the deeply missed, dear, sacred space that is Tabby's Place will be there.
For now, RTW.
Later (sooner please!), RTTP: four of the best letters I can think of.
More Blog Posts