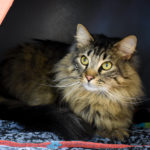 Henry Louis Gates, Jr. is a marvel of historical proportions.
In each episode of his PBS series Finding Your Roots, Gates opens windows of insight into missing stories in his guests' family trees. Sometimes, what remains undiscovered is the most compelling aspect of the program.
A fun throw in to the show, whenever luck or coincidence allows, is the big reveal at the end of an episode when a guest has been connected through generations to a prior guest. That giddy, star-struck reaction like when Andy Cohen was told that his distant cousin is Scarlett Johansson? Priceless.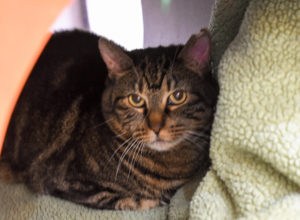 More than one guest, with more than one skin tone, has been traced all the way back to Charlemagne. Yes, that Charlemagne. You know, Pippin's dad.
So, as my fabulous partner-in-watching and I were digesting the details of Nina Totenberg's family history, and having seen most episodes of FYR, we started to wonder about the lineage of cats. Lineage, mind you — not breed, not pedigree.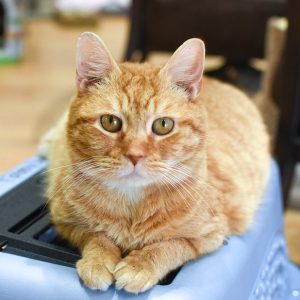 We wondered just how many cats it would take for cats to generate the kinds of generations that would stretch all the way back to Charlemagne's cat. (In my head, any proper emperor has many cats, each more regal than the sovereign.)
How many generations of cats would stretch all the way back to the 8th century CE? Clowders and clowders and clowders, for sure.
Cleo-catra and Marc-catony are my imagined progenitors of the distinguished line of Maus that have given us the likes of Stanley, Oscar, Yuki, and Pearl, all of whom we serve with great humility. Thurman and Heather graciously accept our ministrations and adoration.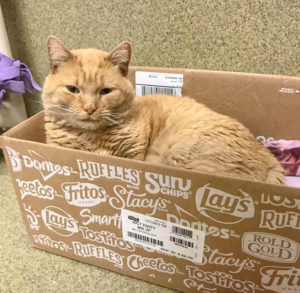 Perhaps, though, we need the talent of young poet Amanda Gorman to appropriately laud the lords and ladies of Tabby's Place.
We need poetry where prose fails in order to capture the uncountable, fathomless, and so many more than nine lives that have delivered their furry graces into our indulgent care.
Pictured top to bottom: Oscar, Yuki, Stanley, Thurman
More Blog Posts