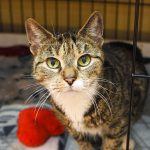 You may be vaccinated.
You may be agitated.
But spring, and hope, and cats are marching on, and I hope you'll come along.
We're still swinging between trapezes, aren't we, kittens? Ever more confident that good, strong arms will catch us, still we have our fingers wrapped tight around our own known handle for the moment. Our breath is held until we're sure we will be held.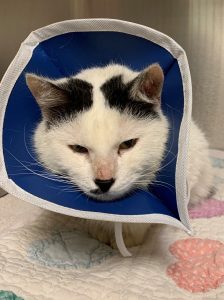 We will, of course, be held.
But first, we need to behold how far we've come and how far we have yet to go. As always, the cats give us context, continuity, and solid ground beneath our calendars. Let's March backwards for a moment:
Arrived: Jared, Phil, Ruby, Nero, Creamsicle, Otter, Graycie, el Tigre, Flash, Colgate, Lemon, J'Happy, Mr. Thief, Princess Charming, Ms. Carrot, Jezzie, Dahlia, Benny (pictured at right), Mousy, Carbon, Charly, Iris, Siesta, Noire, Zelda, Nemo, Hector
Adopted: Sundae, Crouton, Claire, Parker, Divya, Archer, Clark, Porchetta, Hoagie
Returned: Harvest
Forever Foster Fabulosity: Oscar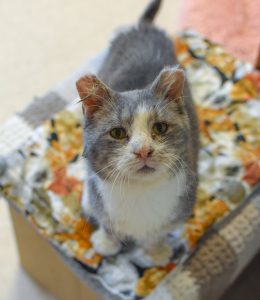 Promoted to the Lobby: Grecca (pictured in top thumbnail), Bellamy
Promoted to the Community Room: Edith, Shelley
Promoted to Heaven: Mary
Stuff We Learned: "We carry accumulation of years in our bodies, and on our faces, but generally our real selves, the children inside, are innocent and shy as magnolias." – Maya Angelou
Also: Mozzarella is arguably the single greatest individual ever to have accumulated 100+ years. (Close second: Sister Jean.)
Also: you may be entitled to an enormous number of free donuts this year. Don't be as shy as a magnolia when it comes to those.
April will embrace us, if we'll let it. I have utterly no idea what that will look like, but I know I can face it if you're with me.
Are you with me, kittens?
More Blog Posts