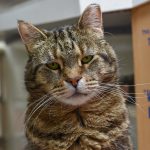 Never under estimate the value of a quality – or funky – utensil.
Ever see an iridescent meat fork? Best $3.99 I've ever spent (except for all of the other best $3.99s I've ever spent). Alas, no iridescent spoon. I would be sad, but the fork is so FREAKING AWESOME!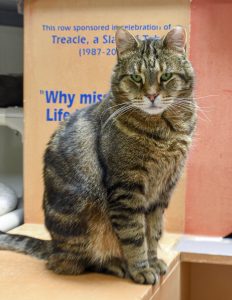 It was my first time at Burlington since the before time. Because of my vax status, mask-wearing (me and others), open floor plan, and time of day/day of week, I didn't even panic. I moved away every time someone got within 10 feet of me, but, hey, moving is good.
Mega plus, I found a purple, polka-dot blouse for work. Happy dance!
It's feeling like spring has sprung after the longest winter of discontent, malcontent, and way too much news content and new Netflix content.
Move over, Luke and Leia, we've got the real new hope right here.
Cherny's Garden will start blooming soon. Strollers will roll. And, guess just how many sanctuaries can do 8 new intakes in one day! How many can do that while fixing UTIs and URIs, all the while watching out for IBDs and diabetes?
Okay, so maybe the hope isn't all that new, but it is super really real.
Tabby's Place is the real thing (cola just ain't the jam). Tabby's Place is the choice of a new generation (reference prior cola reference), and every generation.
Whether with Verde-style springy sauciness, Faye-style supreme sassiness, or Walter-like Walterishness, we can all groove with the mood of the changing seasons.
After all, spring is infectious in all the best ways. It brings us everything to look forward to, along with a breath…many breaths…of fresh air.
So, with an eye to the near future, we can really look forward with a realistic, new hope that we can get back to the sanctuary where we belong.
Editor's note: Pictured here is Verde, all Verde, all the time. As Kitty captured so well, we are grinning with great greenlike hope around here, and Verde's verdant virtue has a huge hand in that. XO, AH
More Blog Posts