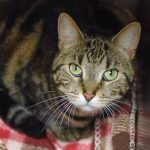 All together now: auhhhhhhhtummmmm.
It's deeper than "ah." It's better than "om." And we can see it shining in the not-too-distant distance.
If ever we needed the sepia-toned glow of fall, it's now.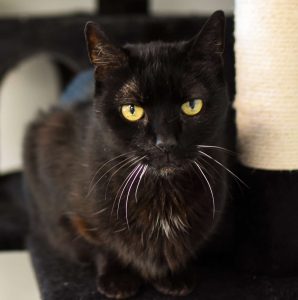 As one who generally leaves summer kicking and screaming, hoisted high over someone's shoulder into autumn as I shout "NO NO NO!", I feel especially qualified to speak to the situation this year. It has been the muggiest of Madras-hot summers in central New Jersey, but that's not exactly the issue. It's also been a long, exhausting summer of people yelling at each other about Greenland and the GNP and Good Omens, but we know that's not going away come autumn.
There's just been a certain sort of weariness hanging out between the sweat beads this season. Even the cats, melted and magical, can feel it. And even they are about to join us in the great collective auhhhhhtummm.
But first, let us do diligence in reporting on the dog days of August:
Arrived: Ghost, Piku, Norman, Abbott, Forrest, Juice Box, Costello, Toast, Bojangles, Etta, James, Gobble, Oink, Moo, Neigh, Katie
Adopted: Arlo, Rascal, Kashi, Cholula, Kimmie, Bast, Nina, Peep, Aioli, Trent, Lemur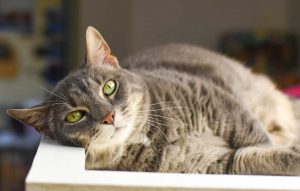 Returned: Tiger (pictured in top thumbnail)
Cleared from Quarantine: Loon, Mallard, Albatross, Cleat, Beam, Starboard, Janelle, Jefferson, Jocelyn, Jolene, Claire
Promoted to the Community Room: Shadow
Promoted to the Captain's Deck: Inigo Montoya
Promoted to Heaven: Sherbet, Princess Bubblegum
Stuff We Learned: We must always be prepared for the arrival of a boujee kitten(TM). What, ask ye, is a boujee kitten? Exhibit A: Toast, the cutest crumb ever to reject any can of cat food that cost less than $3.69. See also: Fendi collars, Louis Vuitton carriers, Brazilian blowouts of one's cottony peach fur. She sees it; she wants it; she gets it. And if she wants new photos with the bomb lighting? Her foster mom is forced to oblige. Don't believe me? Just watch…
More Blog Posts