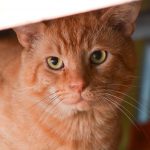 Don't call it a misspelling.
It's a poet's prerogative to play with language like a Slinky.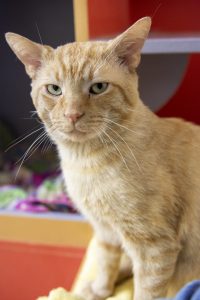 But where many modern bards prefer to
play.
like.
this.
which     kind      of
looks
important
Tennison takes a more Victorian approach.
Yes, that's Tennison with an "i," and if you Google it, you will either learn about a quickly-cancelled BBC series or be rudely asked, "Did you mean: Tennyson?"
No. No, you did not. You meant Tennison. And Tennison means business, albeit tenderly, timidly, on tenterhooks and in tweedy jackets.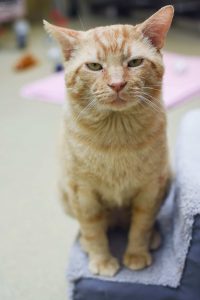 Tennison's near-namesake was the Poet Laureate of Great Britain and Ireland, said to be one of the three most famous living persons in the world during his lifetime. Our Tennison is pure poet, but he'd prefer to be the second least famous living feline in Suite FIV.
(No one shirks fame more than Cisco, he of the patented stink-eye and diabolical resistance to treatment for his diabetes.)
Tennyson the Alfred is said to have felt torn between two times. It was his calling to honor, in verse, the spinning new industrial age in which he lived, full of whistles and bells and machines and pointed promises. But it was his heart to hold onto the beauty of rural life, nature unscathed by hapless human beings.
Some said he was too sentimental.
Tennison the cat understands.
Suite FIV is not known for its noble sentiment and lofty lyrics. Suite FIV is known for ears crumpled into cauliflower by battles old and new; by cats with watermelon heads rolling down ramps; by rapscallions and scalawags and unsavory characters who want very much to be savored, but no mushy stuff, OK? They will cuddle you and kiss you and clobber each other and growl at their wet food as they eat it; they will swear and strut and force us to outfit them with orange collars alerting all visitors, "This cat is lovely and lovable except for those times when HE WILL END YOU."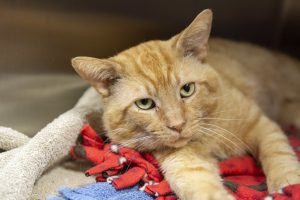 It would appear there's no place for canyon-souled poets in Suite FIV.
But poets know to nudge below surfaces.
And there's nothing tougher than a tender heart that knows what it means to love and to feel and to ache.
Tennison was understandably twitchy in the early days of his new life here. His ears flattened Yoda-style, glassy eyes all glazed with astonishment, he watched a world quite unlike his inner landscape. We could always pet him and love him if we persisted, but he shrank back from the camaraderie and skirmishes of his suitemates.
To the FIV+ boys' credit, they respected Tennison's different spirit. Even Rufus and Lester left their gentle Galahad out of their ambushes, and something changed behind Tennison's terrified eyes.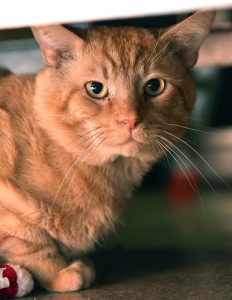 The orange artist came to love the loud, large louts around him, or at least his life among them. There were steps forward, solarium-ward, where he found the comforts of gallant gentlemen like Shea and Oscar. He found — or rather, rediscovered — his footing, the strong, scarred feet that had survived the Baltimore streets and the Baltimore shelter system and a Baltimore-to-Ringoes ride with the likes of Luro and Lex.
He reclaimed the lifelong truth of all good souls:
My strength is as the strength of ten,
Because my heart is pure.
And so, the cat with the pre-Raphaelite heart came to accept that the old order changeth, yielding place to new. His breakable heart grew, and survived, and soon he was even writing updated takes on the Charge of the Light Brigade to honor Arlo's great campaign across the solarium tube.
He found his way.
More Blog Posts