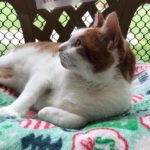 In our relative isolation, there is no escape from the news, viral invaders, responsibility, or ourselves.
We are somewhat alone, but never alone enough in the right ways.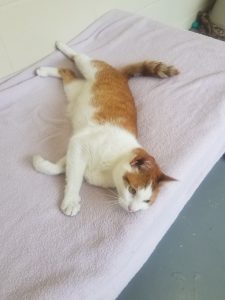 There is an enormous difference between alone and lonely. For some, a little more of "alone," right now, would be a healing salve. A timeout would not necessarily be a punishment. In solitude there lies the splendor of clarity, feeling, quiet.
Even now, with so much less time spent with beloved family, cherished friends, and admired acquaintances, I miss the peaceful serenity I could always find at Tabby's Place.
It seems ages beyond reckoning that I lost my weekly meditations with Max when he gracefully bowed off this stage. Carrot happily took up the part as a veritable zen garden in cat form.
It is rare for Carrot to overly quickly tire of the comforts of a warm lap. It is rarer still that he should cast judgment upon the provider of said lap.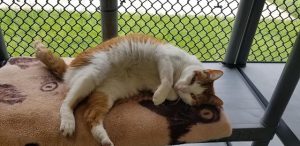 Carrot seems to understand that time alone, time away from passing judgment or feeling judged, time away from the noise and the "too much" of this world's constant hammering at our doors and clambering for attention, is essential.
The moments of quietude — sweet, silent, and sometimes silly — spent with Mary, Mollie, or Merriweather, or with Carley Rose, Clarence, or Claire, are the moments that enable us to rebuild our inner selves, possibly redesigned, or perhaps simply fortified.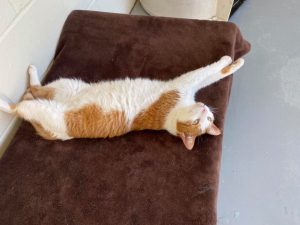 When the rest of the world is just too much, Tabby's Place is a sanctuary for all who come there. And it is always just the right amount of with us.
P.S. Forget about oysters having anything to do with the world. Angela has it right about the chocolate bars. Imported Cadbury Fruit and Nut for me!
More Blog Posts