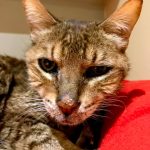 Am I the only person trapped inside who hasn't started a sourdough starter?
Well, I haven't.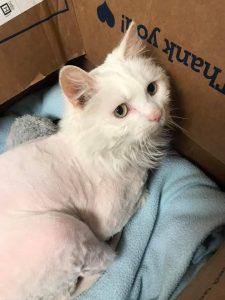 Maybe it's because I've had a starter before, and, with four cats of my own, I don't want another pet. Maybe it's because the Tabby's Place blog and Facebook updates fill up my "starter pet" time. I get it dough though. It provides something to do…and sourdough bread, pancakes, rolls.
Despite the changes to our circumstances, and memes telling us we've all become house cats, we know it isn't true, even though, deep inside, we may wish it were.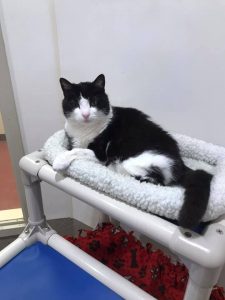 Coming from a place of great fortune — the luck kind (the money kind would be very nice too) — I have plenty to keep me busy: a house, garden, four actual house cats. But, as the days and weeks (soon to be months) drag on, I feel like I'm beginning to understand why Walter turns in circles, why Cheela hollers, why Carrot wraps at Wilbur…and I miss them and their fellow Tabby's Placers oh, so much, people included.
At moments like these, trapped inside my house and head, I think of snuggly Snoop, fabulous Faye, pretty Pepita…all of the cats, all of the staff, all of the volunteers. Then, I find myself smiling, calm, happy (sometimes maybe a little wistful and sad – that's okay too).
Because of Tabby's Place, there are magical memories to hold onto. Importantly, there is something wonderful to look forward to. That very special something makes me feel just a little less stir crazy.
More Blog Posts