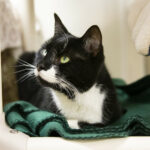 My dad said lots of memorable, quotable things.
Many of them were actual quotes, like, "This too shall pass." He never quoted the source, but he often further explained that it's as true of the good stuff as the bad, so enjoy every moment.
He also once told me not to spend too much time backing up. He was talking about driving; I was 16 years old and just learning.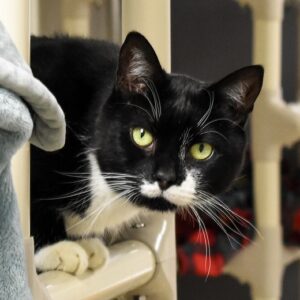 I've often thought about that, though, and it has resonated through my life beyond anything my dad actually intended.
The past has passed. Look forward to the future. Don't backpedal and apologize unnecessarily for something you have said just to make someone else more comfortable (this does not mean taking leave to be rude, insolent, or disrespectful), rather stand behind and up for your convictions (do it politely).
But, back to that first thing — well, the explanation of that first thing. Enjoy the good stuff.
It's good advice, and, in many ways, much more important than, "Don't sweat the small stuff," or "Things will get better."
Enjoy the good stuff.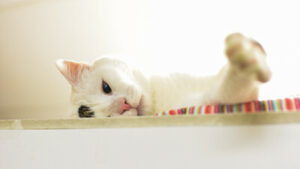 Although this is not a direct quote (memory can be fickle), it's right up there with "All shall be well, and all shall be well, and all manner of thing shall be well" (my personal mantra, adapted from Julian of Norwich by C.S. Lewis and shamelessly stolen by yours truly).
Somewhere between enjoying the good stuff and all being well, magic happens. It glitters down on us like sparkling dry snowflakes on crisp winter days. It blooms in full color when spring stretches verdant arms about us. It flows over us like a soft breeze on a gentle summer afternoon. It floats through the sleepy canopy like a transcendently glorious autumn leaf.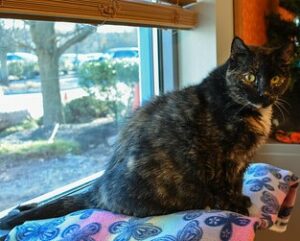 Through all the magical and less than magical moments alike, we have the opportunity to look around us and inside ourselves, and grow, cogitate, reminisce, plan.
For the cats of the world, especially those most fine felis felicitous that have the best fortune of having been welcomed with open arms and bulging treat bags into Tabby's Place, all of this embracing of the good and getting past the bad is done with grace and ease, without the need to wax either poetic or philosophical.
Cats don't need to look for the magic. Cats are the magic.
Ralph and S'mores, bonded as closely as chocolate and peanut butter in a peanut butter cup (or a buckeye, if that's how you roll), cast a spell over us the very moment they entered suite B. Uncrated after their initial introductions, they're purring their way into our hearts. Spellbinding.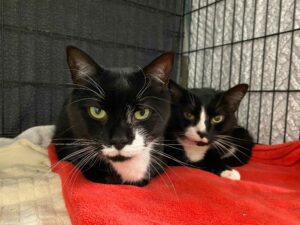 Not to be outdone, Mousy works his wizardry and captivates his audience. He has ensured himself ample affection and attention from human and feline alike (I'm looking at you, Siesta). That twinkle of magic in his eye? Enchanting.
Not to be outdone, Consetta and Faith sing siren songs – duets of course, if not quite like this. Their sorcery is captivating and delightful.
All of the Tabby's Place cats are wondrous and bewitching. They erase our past worries by easing our present. Their purrs soothe and keep us in the moment, miraculously calming us and lowering our blood pressure (I'm not making this up!). When we leave from a visit at Tabby's Place (or with any kitty), we are better off than when we arrived.
Ensorcelled into a better frame of mind, we are also better prepared to face the following day and all the days after. For my part, my visits to Tabby's Place leave me with this certainty: Tomorrow is going to happen, and I intend to partake fully.
How about you?
More Blog Posts