Any self-respecting cat would never buy a bushel and a half of horse apples for 3 people, not even to can applesauce and bake cake.
No single cat that has ever existed in the entire universe (they are out of this world!) would ever think that was a suitable amount of apples per capita.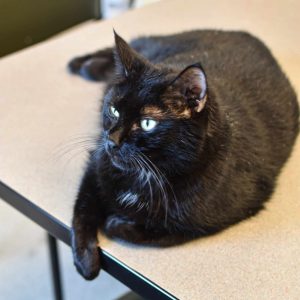 Come to think of it, if any cat ever went shopping, that cat would never buy so much as a single apple. Perhaps an apple-shaped catnip toy.
But, a cat would never go shopping. Shopping might lead to purchasing, and that costs money. A cat would never spend money. (A cat is highly unlikely to have money to spend, excepting the fur-tunate heir to an eccentric's fur-tune).
Come to think of it, a cat would never be caught out and about, where shopping or purchasing could remotely happen. Those places just don't fit a cat's vibes.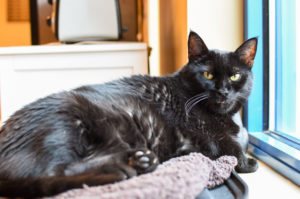 Besides, if a cat were to go where one could shop, there would be a great risk of injury. A tail could be trod upon, or toe beans stomped, by some ungainly human foot. Even the weaviest weaver could be punted by some oblivious person swinging along with an energetic gait.
Not worth the trouble.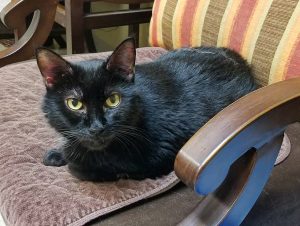 Besides, an injured cat would have to see a doctor. A cat would never want to see a doctor. A cat would never want to follow doctor's orders, but a cat would never have a choice about that, despite a probable strong opinion.
Cats share the same strong opinion about anything they deem beneath them. Instead, cats leave all kinds of bougie activities and tasks to us humans. They follow Farrah's Rules of Fawning:
• Be beautiful
• Be fawned upon
• Bask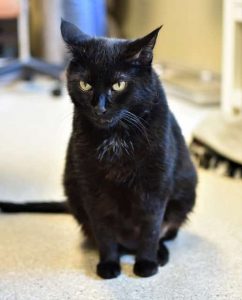 A cat would never lift a meowie-cured paw to participate in something as distasteful as work.
A cat would never want to make the effort.
But, turn down any and every opportunity for receiving adoration and attention? A cat would never do that.
More Blog Posts