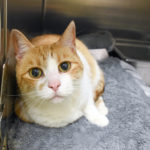 Oh, Honey.
You were ready for things to be permanently different. But here you are in 2021, still waiting.
Oh, Honey.
You had more heartache in 2020 than most of us, which is, of course, saying a lot. You lost your person; your sister was adopted, but you weren't; you were chosen, only to be un-chosen, by no fault of your own.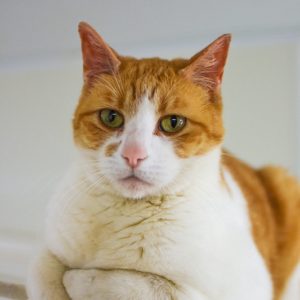 Oh, Honey.
Being un-chosen, even when by no fault of one's own, is enough to make one feel like a crumbly molehill of faultiness. Not you, per se — you show no evidence of wobbling self-worth — but the great proverbial "one" that is every one of us in the human species.
Oh, Honey.
You were hurled back to us, your gleeful adoption reversed, and you didn't know what was going on. But unlike most of us, you didn't need to know much to know you were OK. You loved as lushly as ever, your zest undimmed by the reversal of fortune.
Oh, Honey.
We comforted you, only to realize that you didn't need comfort. (We did. We still do. We always will.)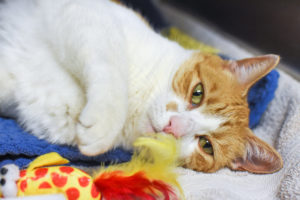 Oh, Honey.
You were unchanged by your not-quite-forever vacation from Tabby's Place — or, better, you were changed for the warmer somehow. Where misfortune makes mincemeat of lesser beings, the amber in your eyes and the sweetness in your soul only deepened, honey-ed.
Oh, Honey.
In a year that's still uncertain — and they are all uncertain — you told us in your eyes and your purrs and your steadiness that everything was going to be OK.
Oh, Honey.
You reminded us that this is our task, here on earth: to keep reminding each other, every hour, in word and mostly not in word, that everything is going to be OK.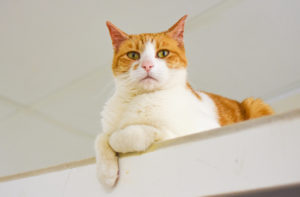 And this is the part of the program where Honey herself commandeers the microphone and turns towards us.
Oh, honey.
Don't you worry about me. The fine thing about cats is that we are never burdened by the past or the future. We glow in the moment. We are pure moment. You beautiful frail things, though, you worry us by your incessant worrying.
Oh, honey.
If you could only trust that you'll have exactly what you need, moment-by-moment, you would be catlike in grace. You would taste a sweetness that only your so-called saints seem to know. You would be living in reality, rather than in the tumbling time-warp of worry.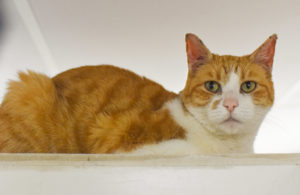 Oh, honey.
I am only a cat, but that means I am a sage, and I will teach you, if you'll let me. Perhaps I was sent back to you for a reason. Perhaps everything has a reason. Perhaps we'll never see it.
Oh, honey.
Everything is going to be OK, even though neither you nor I nor even Jonathan knows that that's going to look like.
Oh, honey.
Let's take a nap and remind each other of our worth. Not every day will drip with honey, but I can show you how to mine for sweetness beneath the rocks.
There is always sweetness.
I promise.
Hold on, honey. And remember that you are held.
More Blog Posts