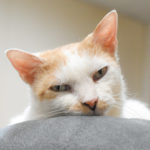 All twelve days of Christmas are long over.
It is still winter.
Much is over; much is yet to come.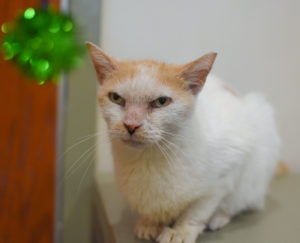 Despite the fact that we are now on the twenty-fourth day of Christmas (who's counting?), several packages intended to be Christmas presents have still not made it to my house. The absurdity is amplified by the fact that I'm one of those neurotics who gets my holiday shopping done by mid-November, meaning that these items (which may or may not include a tiny wooden Mr. Rogers statue and six magnets bearing quotes from What About Bob?) have been floating in the 2020-scented ether for two months.
My husband and I have repeated the phrase, "Maybe the packages will come tomorrow!" so many times that we've decided it sounds like an old Irish proverb.
There may be a famine raging, but maybe the packages will come tomorrow! The monarchy may have its foot upon our necks, but maybe the packages will come tomorrow! It may have been three long years since the last Mumford and Sons album, but maybe the packages will come tomorrow!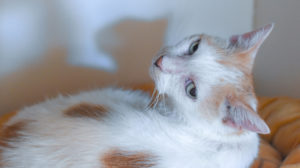 You may be living a daily fiesta of fierce skin allergies, but maybe the packages will come tomorrow!
It's a proverb for all species.
Unlike us me, cats know how to wait with grace. This is fortunate for such survivors as Fiesta.
Fiesta arrived in the throes of skin allergies so severe, it was as though someone had spiked the queso with Clorox. The shelter where she'd previously partied hadn't been able to resolve her issues (if this sounds familiar, you're right; Luna leads a support group at Tabby's Place for cats with this history).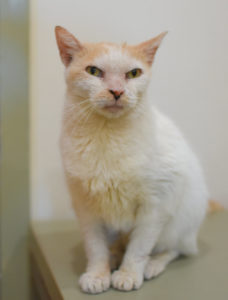 Fiesta itched. She agitated. She waited. Waiting was her only choice.
But she waited with grace.
Through the long winter of her discontent, Fiesta found flecks of wonder. There were nice people with warm, soft hands at this freewheeling, freaky Tabby's Place. There were beds shaped like literal cupcakes, soft and sweet and seemingly made for Instagram — enough to make even a low-profile love bug like Fiesta feel festive.
Maybe the packages would come tomorrow! But in the meantime, there was tenderness to be tasted.
Fiesta was not forlorn when Christmas came and went. Fiesta did not pout when her sister-in-scratchiness, fellow skin allergy survivor Crunchwrap, got all the gushy attention, on and off Instagram. Fiesta did not hit "track package" 340 times a day, even when the first attempts at relief failed.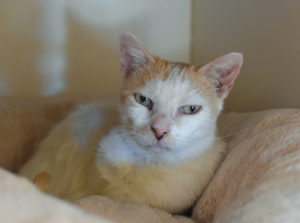 Fiesta found peace amid the itching.
Fiesta found an invincible summer in the depths of winter.
Fiesta found a neverending party — introvert-style, as she's a shy one — in the very imperfect cubbies of a very imperfect cat sanctuary among very imperfect humans with warm, soft hands.
As I write this post, Fiesta's skin is far, far better than it was upon arrival. A hypoallergenic diet, combined with medication, is making her more comfortable than she could have dreamed c. October.
Yet Fiesta is still whispering the proverb with us each morning. Maybe the packages will come tomorrow!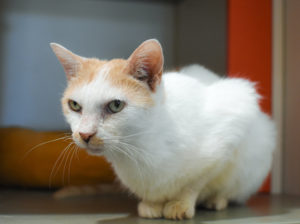 Maybe we'll hit upon the right combination to bring her full relief from the wretched itchies.
Maybe the right adopter will take a chance on a cat that needs tender tending every day for the rest of her life.
Maybe Marcus Mumford's muse will return and we will be given the most magical music we've never even imagined.
Maybe the packages will come tomorrow.
Meantime, may we keep tracking happiness in all its nooks and crannies. Cuddle in the cupcake beds. Delight in the warm, soft hands. Find your fiesta, and invite others.
Maybe it will all be enough. Surely it will.
More Blog Posts