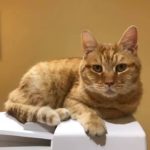 I suppose we were asking too much of you, 2021.
We demanded that you atone for the sins of your predecessor.
We commanded that you carry all of our hopes.
We thought, at least, that you could be good-weird rather than civilization-tottering-weird.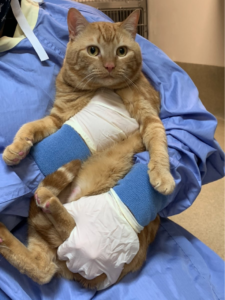 As it turns out, you were both. You gave us horned men in the halls of power, but also gruff mittens that warmed our collective hearts. You got all timid and trembly when we asked about the Olympics or Season 3 of the Mandalorian or the future of humanity, but still, still, you vaccinated us against despair.
After all, you gave us Eddie.
And that's not all you did:
Arrived: Eugene, Toulouse, Tula, Jody, Elvira, Oscar, Eddie, Dusty Rhodes, Parker, Crouton, Cremini, Portobello, Chanterelle, Edith, Audrey
Adopted: Harlem, Samosa, Gravy, Idly, Chutney, Eddie, Miranda, Paneer, Rorschach, Legolas, Warren, Melanie, Muppet, Tadpole, Toad, Esme, Aladar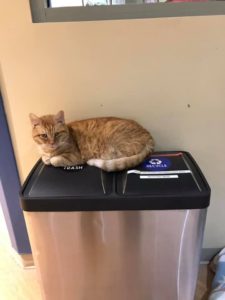 Cleared from Quarantine: Fontina, Esme, Macadamia, Toulouse, Agnes, Mozzarella, Stefan, Eugene, Tula, Valerie, Everest, Blizzard, Sundae
Promoted to the Lobby: Valerie
Switch-a-rooed between the Lounge and Danielle's Office: Reese and Samantha
Forever Foster Fabulosity: Brenda, with our immeasurably magnificent Senior Veterinary Technician Denise (who, oh yeah, by the way, immeasurably magnificently also adopted her longtime foster babies Muppet, Tadpole, and Toad, TAKE THAT 2021!)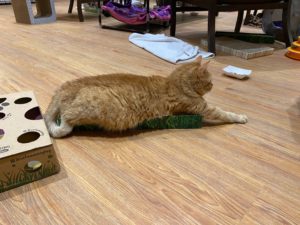 Returned: NOOOOOOOOOOO ONE
Promoted to Heaven: George
Stuff we learned: It is entirely appropriate to consume all of the Valentine's Day chocolate in January under certain circumstances. Also, one can be blissfully comfortable under literally all circumstances, as hereby demonstrated by one Stanley Rosenberg.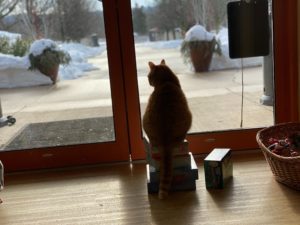 So we'll try to go easy on you, 2021. But if you're looking for some constructive criticism, here you have it: more poetry, less politics. More healing, less howling. More orange cats, period. And if you can keep Billy Ray Cyrus under control, all will be forgiven.
Onwards, kittens. The month of societally-sanctioned mush beckons.
More Blog Posts