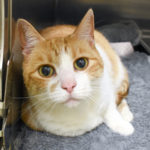 You gave us wonder and splendor.
You gave us the return of Bill and Ted (see above).
You gave us the feast day of St. Augustine, and the annual pondering as to whether or not his friends called him "Gus."
You gave us an uncommonly high volume of marmalade cats.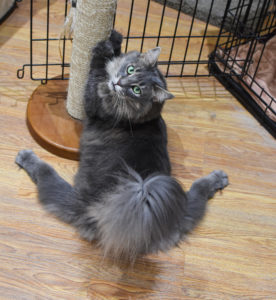 You gave, and you took, and you were altogether august in your regal revelry, except when you weren't (see Bill and Ted).
And now we regale and review you. Thank you, August. Be on your way now.
Arrived: Mr. Dracula, Olivia, Pluto, Baguette, Honey (pictured in thumbnail), Miranda, Cherry, Candy, Toffee, McMuffin, McFlurry, McNugget, Stella, Indiana, Burger
Adopted: Beatty; Barnum & Bailey (together); Storm & Zuko (together); Michelin; Alfred; Luke; Tig & Tuck (together); Gracie; Lily; Lenox (pictured in top banner); Martini Mike
Cleared from Quarantine: Sunflower, Olivia, Spaghetti, Pluto, Honey, Baguette, Shelby, Harvest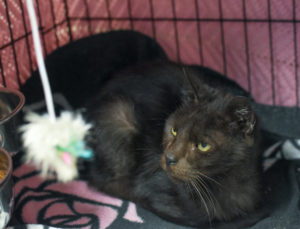 Returned: Gracie (readopted at the speed of grace), Heather
Promoted to the Lobby: Coco
Promoted to the Office of the Big Cheese: Mr. Dracula
Promoted to Heaven: Cecil
September, oh sweet autumn doorway, please be kind.
More Blog Posts