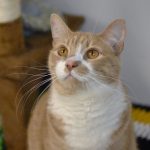 This being Labor Day and all, your normal blogular programming has been suspended.
Fortunately, you're getting something better.
I hereby present you a series of suggestions for how best to spend your Labor Day, courtesy of one Archer Rosenberg.
If you're super ambitious, you may even be able to fit in more than one of these activities. Don't let us down, kittens.
More Blog Posts