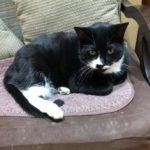 Time to do some exercises.
Don't worry, no heavy lifting involved, nor anything physical actually. These exercises are all of the feel-good, happy-making kind.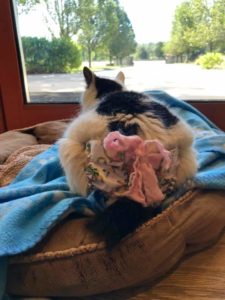 So, snuggle up, sweeties, and get your read on.
Cats are…
Their own meow (well, duh).
The stuff that dreams are made of (just ask sweet Patty)
The cherry on top (especially with diapers on the bottom).
The creamy white filling (Faye suggests some are solely creamy, sugary white divinity, not just filling)
The bees' knees (this expression understandably confounds kitties)
The reason for the season (each and every season, so maybe the next round of kittens should be named accordingly, with a Vivaldi if there are five)
The caramel drizzle on the latte of life (and good to the last drop)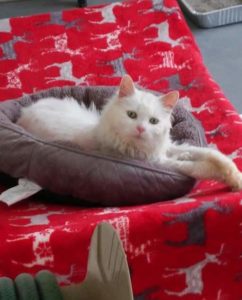 Cats are not…
Helpful around the house (they claim it has to do with a lack of opposable thumbs)
Good in an emergency (except their urgent, random need to go berserk)
Good paperweights (100% of cats disagree with this statement)
The root of all evil (though many are devilish)
On behalf of the furbies who were not mentioned by name, don't worry.
Not only do they know what they are and are not, they are totally satisfied with themselves.
Be like that. Be how cats are.
More Blog Posts