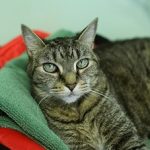 We are fast approaching two of the coolest days on the calendar.
No, not Mischief Night and Halloween. All Saints and All Souls.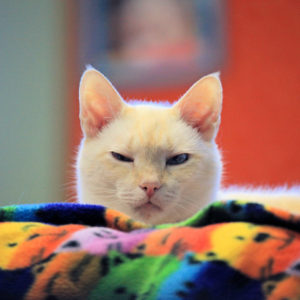 (OK, that first pair is plenty cool, too, even if your "mischief" is confined to loudly playing "I Put a Spell on You" and wearing an age-inappropriate unicorn horn and eating enough Russell Stover sugar-free chocolates to cause yourself gastrointestinal mischief. But I digress.)
On October 30th and 31st, we get ridiculous and gorge on glucose.
On November 1st and 2nd, we party with the saints and pray for the souls.
All of them.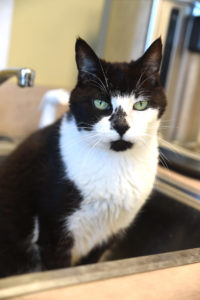 They have gone on to their reward, but the love that binds us is never more alive than when we dare to brave the roads of memory. We can — and, at least two days a year, we should — choose to hang out with them still, these glorious and good ones gone by. They are with us still, closer than we can see, and just across the veil they are cheering us on more loudly than a stadium full of Snickers-stuffed second graders.
Tabby's Place, of course, has its own great cloud of witnesses, the noble and the bawdy, stereotypical saints and earthy urchins, all loved, all — I believe it to my marrow — living still, living more fully than they ever did before.
All of them.
I believe they want us to remember them, to sit with them for awhile on our side of the mystery, to bask in all they were and are and want us to be. They inspire us, they pray for us, and they give us strength we didn't know we could contain.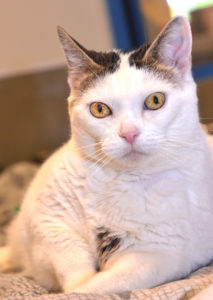 But then they tell us to get back to work.
In the immortal words of Mother Jones, we are to "pray for the dead, but fight like (heck) for the living." The saints and souls have passed their batons and wand toys to us; we honor them best when we live in their honor, faring forward, excelsior ever upward, or something like that.
So let's celebrate. Let's mourn. Let's stretch towards the promise of undying light. And let's strive towards sainthood ourselves by loving the living, breathing, singing, dancing, infuriating, exquisite, luminous, laughing, imperfect, incandescent creatures with whom we share and number our days.
All of them.
This is not going to be easy. This is going to be worth it. We're going to need each other — all of us, even the ones we would prefer to call "them" even though they are "us" too — and we're going to need all the saints and all the souls.
And we're going to make it.
Pass the sugar-free chocolate.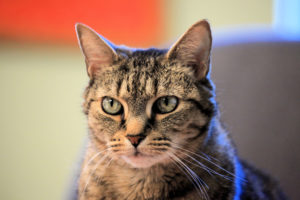 More Blog Posts