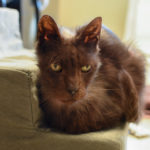 Year-end can be strange and difficult.
It is literally a dark time, even in the best of times. In the worst of times, we can feel hopeless and lost. But, in the darkest times, all is not lost, although we must sometimes dig deep into Pandora's cherished box to find hope.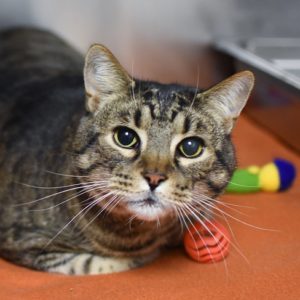 We need to see the proverbial light at the of the tunnel.
We need to remember that it is always darkest before the dawn.
We know that though winter is coming, spring will soon follow.
Vaccines are being distributed. The tide is turning. This year, the special lights strung up around homes, dripping off trees, and glimmering atop special candelabras are more than just a light in the darkness. These are the lights that are SMASHING THROUGH THE DARKNESS.
There are less literal lights, too.
We have neighbors we've never met, but we see them outside after every snow. After…every…snow. Whether it's 1/8 inch or 8 inches, the kids are out on their sleds, mom and dad help and watch, the dog gets excited (almost cute enough to be a cat!), and we, seeing them out our window, get enormous joy from their joy.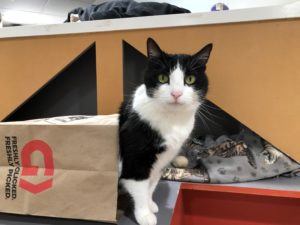 This is the kind of oasis, our own haven, that we have at Tabby's Place. No matter the hour, the date, or the weather. No matter the frayed nerves or exhaustion. No matter whatever is the matter. Whether we visit in person or virtually, Tabby's Place is a bright spot. It "sparks joy," so we have to keep it. Melsie…oh, yeah, ahem…Melanie told me so.
This special shelter from all kinds of storms is there for the rotational crowd like Pete, Michelin, and Polly. It's there for the long termers like Walter, Pancake, and Chewbacca (someday, he will let me pet him!). It's there for the new kittens in foster, even for the somewhat disgruntled ones who still believe outside is better.
Those little ones will learn what we all know. There is no better sanctuary than Tabby's Place.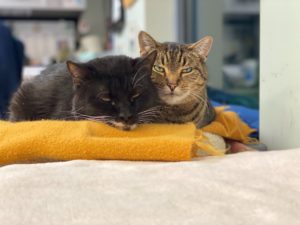 Sometimes a person needs to see to believe.
So, maybe slow down a little when you drive past on 202, or drop off some donations (labeled with contact information) on the porch. Definitely visit online, or check in on Facebook (you've already found one of these, since you're reading this).
However you visit — someday, in person… someday, hopefully very soon, when the world springs back to life — the kitties will welcome you.
Tabby's Place will welcome you.
Just look for the light in the window.
Pictured from top to bottom: Pearl, Mr. Dracula, Jack, Pepita, Tux & Sammy. All here. All for you and with you. All smashing through the darkness.
More Blog Posts