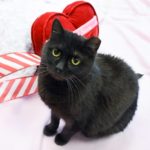 There are things that are not for you.
For instance, the presidency of the Pine Bush High School Ski Club was not for me, despite the fact that I was duly elected, despite being a freshman, despite never having skied in my life, no not even once.
For another instance, Claire.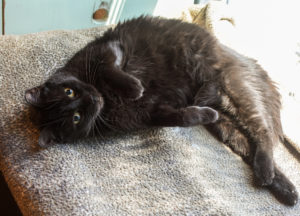 That vaunted title (my first executive order would have been to change "President" to "Queen Of All Who Ski") was not mine for reasons vile and unjust. Specifically, my normally reasonable parents insisted I abdicate, for the absurd "reasons" that (a) I did not ski, at all, and (b) they would not permit me to ski, ever.
But Claire is not mine — or yours, or your senator's, or Dua Lipa's — for reasons remarkable and rocking and just-er than an entire Supreme Court packed with Justin Biebers.
Claire, you see, has been adopted.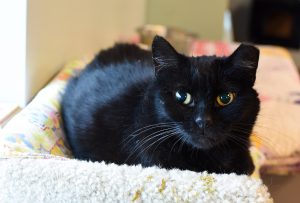 Claire, with her otherworldly eyes and her sight beyond sight, has seen herself out of the building, out of our realm, off into her own queendom of sweetest slopes and snowless sunshine.
Claire, she of early shyness and skyrocketing spunk, has seen fit to lock eyes on the loving adopter she was born to behold.
Claire, equal parts playful and petulant, a hider before she was a hugger, a noblewoman of mysterious birth, has birthed the next chapter of her own tale of ice and fire, warmer than dragons' breath but cooler than an industrial freezer packed with those strawberry shortcake things on a stick, beside which all other frozen confections bow in reverence and lowliness, the likes of which this world has never tasted better, nor shall it ever, but I digress.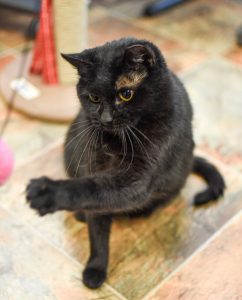 Claire, one of the cats who we came to consider "ours" — permanently, passionately, perhaps a bit too personally — is not ours to keep.
But even as we whine and mourn and cradle her hastily abandoned crown (she need no longer call herself Queen Of All Who Commune In The Room Called Community), we are at (petulant) peace.
Claire, after all, was the kind of cat who "doesn't get adopted."
Claire was one of the ones the world — at least, the world we're taught to expect — "doesn't want."
But kittens, I have a secret.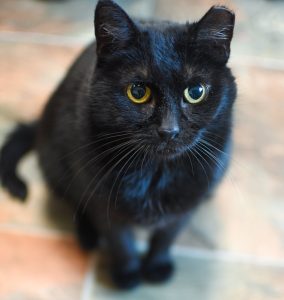 The world is so much stranger, and kinder, and cooler, and warmer, than we have the daily guts to believe.
We do not need to cling so tightly to our pearls and our beloveds, convinced that we're the only ones with the love that turns the world.
There is so much big love in so many nooks and crannies, from pyramids to snowscapes to seas only Claire's eyes can see.
We are not the only ones who can love life from powder to power…which means not every cat is ours to keep. And that's a good thing.
Which means I have time to go reclaim my snow queendom.
More Blog Posts