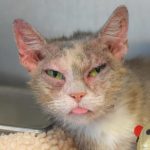 The cats are all for big plans and big dreams.
But the cats hope you'll also remember to keep things little in 2020.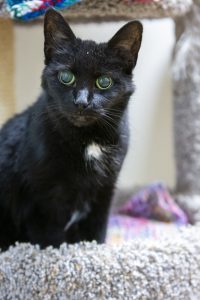 They talk about "Baby New Year," and like all babies,* he's vulnerable and small. So are his secrets, open to all who will listen and love in the little, local ways that make the angels sing.
On your way to changing and shaking and saving and soothing the world — which please do — just remember the little labors and palm-sized triumphs that change everything without making a sound.
Little like Denni's drives to the nursing home, a minuscule blind cat setting off fireworks in long-quiet hearts.
Little like Wally's adoption, the triumphal exit of a cat who looks broken but lives like an emperor of awesome.
Little like Periwinkle's molting out of the nickname "Scarywinkle," trading biting for being bundled in a swaddle of snugglage.
Little like Luna's less-and-less scarred face, the eyes of an angel whispering thank you for the first hope in a long, long time. (That's our moonchild in the top thumbnail; much more on her soon.)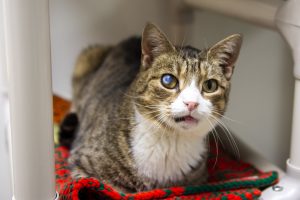 Maybe the turning of the year brings you the first hope in a long, long time too. Don't let it waver in the loud, lying winds that shout IT MUST BE BIG and HUSTLE, HUSTLE, HUSTLE!
May 2020 be the year of secret sacrifices and miniature mysteries, things to ponder in our hearts even if they're never seen by another soul. May radical kindness be our motor, and may motorboat purrs and thankful eyes be applause enough.
By all means, live large and make your mark. But love "little," too. Only in so doing — together — will we heal the world.
*Possible exception: Baby Yoda. But learn a lot from him we can, too.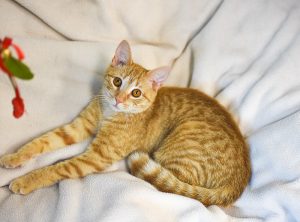 More Blog Posts