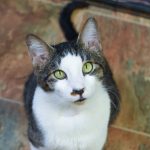 You can't blame June for a blessed thing.
I suppose you could, but I wouldn't recommend it. Neither would 1.366 million kittens.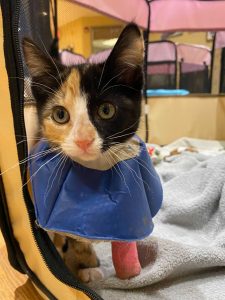 We shall return to the population-of-India number of kittens momentarily.
But first, June.
June was not perfect. June did not save all the cats. June did not hand us, on a rainbow platter, the total funds needed to build and operate Quinn's Corner. June did not deliver us the decisive and final reassurance that utterly everything is OK. It didn't even provide us with the next Mumford and Sons album, nor a lifetime supply of string cheese.
June did, however, smile upon us with a strawberry moon.
It gave us back many of our long-silent symphonies and celebrations.
It urged us to delight in our Dads and all Granddads and all remotely daddular individuals.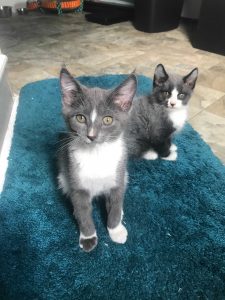 And it gave us cats, and kittens, and kittens, and more kittens than you could shake an entire cabinet of wooden spoons at. (I wouldn't recommend that, either, but then, I am a dunderhead without my own wooden spoon cabinet, so who am I to talk?)
Speaking of those cats and kittens and kittens and kittens and kittens:
Arrived: Raya, Atari, Nintendo, Talenti, Breyer, Edy, Blue Bell, Mishush, Zeppole, Sega, Switch, Inspector Gadget, Homie, Haagen Dazs, Ben, Jerry, Prisma, Sisu, Namaari, Virana, Tong, Boun, Gloria, Victor, Elaine, Alina, Barry, Gene, Sallie, Chase
Adopted: Colgate, Graycie, Gar, Mahi Mahi, Ruby, Santiago
Cleared from Quarantine: Pepperoni, Nyla, Zeppole
Banished to Ringworm: Mishush, Breyer, Ben, Jerry, Haagen Dazs, Blue Bell, Edy, Talenti
Promoted to the Lobby: Flash
Promoted to the Community Room: Siesta (pictured in top thumbnail)
Returned: Consetta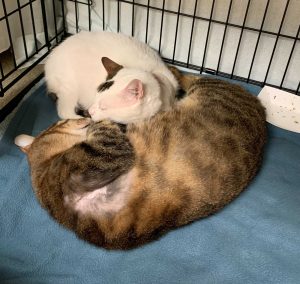 Promoted to Heaven: Chase, Victor, Sisu, Virana, Tong, Namaari (all tender breadsticks), Eugene
Stuff We Learned: Too much is never enough when it comes to kittens, banjo solos, and string cheese. Primarily kittens. Also: the love between Hector and Mousy? Too legit to quit.
OK, you sticklers. Technically Kitten Season 2021 did not contain 1.366 million kittens. But it was dang close.
And that, my kittens, is one bodaciously blessed thing.
More Blog Posts