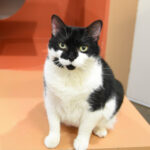 Show me your stars. Show me your stripes. Show me your scars from that most American of solemnities, Amazon Prime Day. (If you somehow escaped without an unexpected Echo, you are a stronger specimen than I.)
Show me your love for the cats, loud and large and juicy as a peach.
Actually, you already did. Show me again. ("Alexa: donate two million dollars to Tabby's Place.")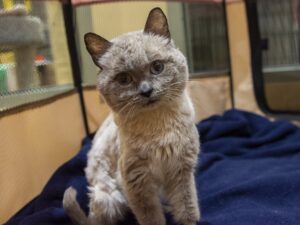 Always a show-off, July clowns around and covers us in sand and kittens. (Let the record clearly state that we are still awaiting actual sand kittens at Tabby's Place, apparently five pounds of murderous freedom too cute for this earth.)
July introduced us to the oldest known galaxies in the universe.
July invited us to run up hills and cry freedom.
July jumped head-first into the pool of stories:
Arrived: Mojito, Daiquiri, Matzaball, Bisque, Gazpacho, Bouillon, Tallulah, Louie, Aoife, James, Chad, Finn, Clarke, Jasper, Clementine, Cassie, Chicken Salad (yes we have a cat named Chicken Salad, YES CHICKEN SALAD, YES LIFE IS ABSURD AND GLORIOUS, YES I AM YELLING), Harley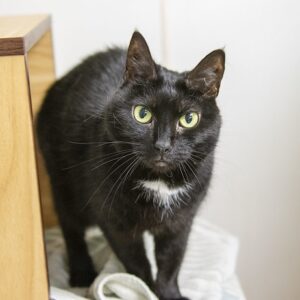 Adopted: Harold + Whitney + Hadley (YES! TOGETHER! SO MUCH REASON FOR YELLING THIS JULY!), Siesta (SIESTA!), Mary Jane; Suede, Cashmere, Morel, Veronica, Chaz, Mariah, Goose, Patrick, Catalina, Houston (HOUSTON, WE HAVE AN ADOPTION!), Kevin
Returned: Matteo
Bedazzled into the Development Office: Glenn
Promoted to the Lobby: Barney
Promoted to the role of Co-Executive Director/Jonathan Supervisor: Zelda (who begrudgingly shares the role with Honey, who begrudges her right back, in a shimmering sisterhood of begrudgery)
Promoted to Heaven: Bellamy, Perseus, Willem
Stuff We Learned: Life is a convoy, but we can handle all the potholes as long as we're together, and Crinkle Bob is the lead car.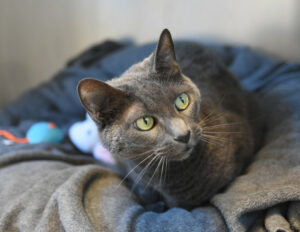 So let's accost August with gusts of courage. Let's shriek with joy for sand dollars and sand cats and Fla-Vor-Ice (arguably the inspiration for Churu treats) and the flavor of life. Just think of all the kittens we have yet to love.
And if all else fails…JUST THINK OF THE FACT THAT WE HAVE A CAT NAMED CHICKEN SALAD.
Pictured from top to bottom: Siesta, Catalina, Houston, Hadley, Whitney
More Blog Posts