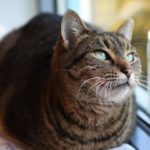 Because of the joys of social media (that assessment is equal parts sincere and sarcastic), by now, many of you have read about the new pet owner who informed his partner that the pets are not children, and he is not their father.
After some time has elapsed, he arrives home from work, flings open the door, and shouts, "Where's my baby?! Daddy's home!"
It's most likely that none of you were surprised by this turn-around. We have all either been or have known that person. Mine was my dad. He came from the old school of "No wife of mine will ever work" and "We're not having a cat. I hate cats."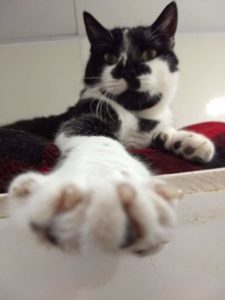 My dad was a brilliant man, and he learned. He had to learn if he was going to marry my mom (refer back to the brilliant part).
Short version:
You have never met someone more thrilled than my dad was the year my mom first out earned him.
You have never met anyone who spoiled, worried over, or took better care of a cat (dogs & everyone else too).
There were regularly shared bagels and cream cheese with at least one cat. There was staying awake until the indoor/outdoor cat (or newly licensed kid) came home. There was the tube feeding to save the life of one twinkle-toed, polydactyl tortie named Pixel (not Pickles, despite many misunderstandings). Pixel knew my dad saved her life, and she became every bit of a daddy's girl as I had ever been.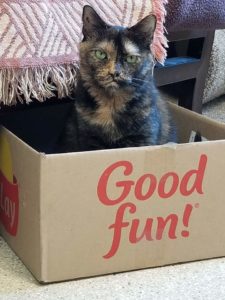 These days, with so much that is touched with sadness (as are all thoughts of my dad) and worry, we need reminders. Let Tabby's Place be one of those reminders. We spoil, we worry, and we care (WOW! The lengths of care!) for these fur-babies, not as if they were our own, but because they are our own.
They know it.
Furry and non-furry girls appreciate their loving, caring daddies, no matter who they are, even if they deny the role. They feel the same about their mommas.
The boys also love their doting daddies. And, don't get caught up in aspersions, as good as it is to be a daddy's girl, it is definitely a good thing to be a momma's boy too.
More Blog Posts