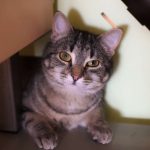 Time marches on.
OK, you can pelt me with a cream pie made of sardine paste for that one.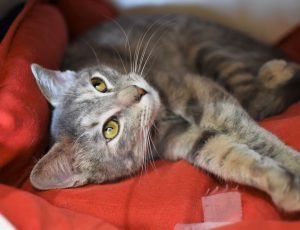 But it does, kittens, with or without punnery, and we're the perplexed proof. Five minutes ago, it was January, and here we are on the edge of the edge of spring.
We're also getting used to a groovy, occasionally-grumpy new website here at Tabby's Place, so bear with us. I hope you like it, but I like you even if you don't.
And the cats…well, the cats hope you like this:
Arrived: Millie; Elsa; Celsey; Joan; Marble; Cinnamon; Honey; Abby; Lotus; Chocolate; Lex; Luro; Tennison; Kieran
Adopted: Chidi; Stella; Chad; Hazel; Mr. Jones; Firestone; Sushi; Tiger; Henna; Michelin & Rambo (together); Rogue (yes really YES! REALLY!); Millie
Returned: Sullivan
Cleared from Quarantine: Idris; Disco; Denni; Pawla; Purrscilla; Clawdia (see top thumbnail); Hamsa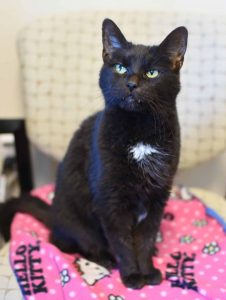 Banished to Ringworm (again): Crystal
Forever Foster Fabulosity: Swiffer; Diaz; Montana — YES ALL THREE YES BY THREE SEPARATE FAMBLIES YES I AM YELLING!
Promoted to the Community Room: Hunts
Promoted to Heaven: Max
Stuff We Re-Re-Re-Re-Learned: Tabby's Place volunteers are extraordinary human beans. See: Forever Foster Fabulosity.
Next time we Epilogue together, we'll be spring-sweet and Easter-bound. Meantime, keep cozy like a kitten, kittens, and you'll be just fine.
More Blog Posts