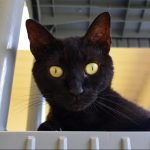 True fact: you may, someday, be more renowned than Taylor Swift.
Equally true fact: you may labor and love in obscurity for all of your days.
Most factual fact: either way, you're in good company.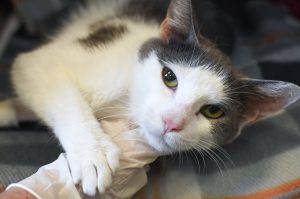 Our friendly neighborhood global pandemic has us all feeling a little hidden. Whether you're working from home, working to stay upbeat, or working your way through your 5th sleeve of Golden Oreos today, odds are you aren't feeling spectacularly "seen."
The same is true for some of our silent heroes.
As you know, this strange season has been a strangely successful season for cat adoptions at Tabby's Place. Galumphing hordes of good, good creatures have found their forever homes through the wonders of Zoom. Consider them the evident successes, the broad strokes, the Picassos whose works and wonders and wild lives everyone now knows.
It is public knowledge that Bounty's caterwauls have found their eternal ears. Lucinda, with her many appearances on this blog and her triumphal entry to a forever home, is a veritable superstar. Gracie is in talks with Hallmark to launch her own line of cards. Alfred has been seen in the studio with Doja Cat.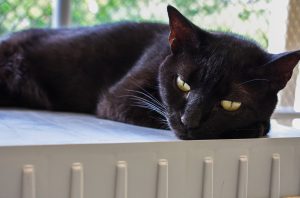 But there are creatures, deep as any river, whose art is yet unseen. Songs yet unheard. Magic masked, or veiled, or inexplicably kept out of the public eye and heart. Try though they may — and their efforts are as graceful as they are heroic, no less stunning or striking than the Picasso pack — they remain obscure.
They are Merriweather, and Bebe, and Disco, and Snoop, and Rembrandt, and van Gogh, and you, and me, and sweet sweet Henri.
If you've read this blog for any length of time, you know that Henri Nouwen is my very best friend. From the first time I read this gentle Dutch priest's words in high school, I felt almost disoriented by how deeply he saw and spoke my own soul. A gifted counselor, brilliant scholar, and tender companion, Fr. Henri was graced with a keen eye for the grandeur and the agony of the human heart.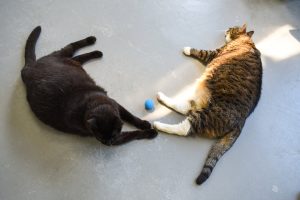 Although he tasted acclaim as a professor at Harvard, Notre Dame and Yale, Henri was called to a more hidden life, living in community with adults with disabilities. Together, Henri and his brothers and sisters nurtured one another, far from the gaze of admirers or fawners or any sort of audience at all. They loved quietly, triumphantly, in ways that only eternity would witness. Henri believed, learned, and taught that we are all called to be wounded healers, fed not by human accolades but by the unfailing inner voice of love.
But Henri was human. In moments of insecurity over his obscurity, he drew strength from two fellow travelers: Rembrandt van Rijn and Vincent van Gogh. Today we know their names and their brush strokes and the contours of their remarkable lives. We are fed and exhilarated and put back together by Starry Night and The Return of the Prodigal Son. But in their lifetimes, these precious artists were underloved, unrecognized, aching for an affirmation that never came.
I trust — as Henri did — that Vincent and Rembrandt can see their success and scope now, perhaps still through tears that are now more tender than tortured.
And I trust — as I believe Henri would — that they could have learned a great deal from Cats of Obscurity.
Come back tomorrow and we'll talk about them. To be continued…
More Blog Posts