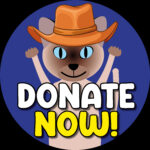 What is the Linda Fund?
The Linda Fund is the friend who shows up with a torch in your darkness, smiling and calming and kind.
The Linda Fund is the answer to questions we're often too scared to ask.
The Linda Fund is the triumph of love over despair.
The Linda Fund is happening today.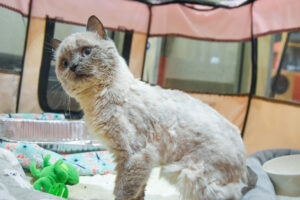 If you go to our home page, you'll get the formal definition of the Linda Fund. It's our life-saving reserve for the most desperate cats, in their most desperate hours. It's the stash we draw upon for emergency and specialty care. It's the one and only reason we're able to afford the extraordinary measures that make Tabby's Place one-of-a-kind in all the world.
The Linda Fund makes Tabby's Place, "Tabby's Place."
You might even say that the Linda Fund turns Tabby's Place into a verb.
The Linda Fund "Tabby's Placed" Houston, the smudge of a Siamese with a head like a dahlia and a brain full of pain. Hoisted from the depths of despair, Houston had a problem. A severe case of hydrocephalus was causing excess pressure on his brain; an extended stay in a hoarding situation left him in grave condition.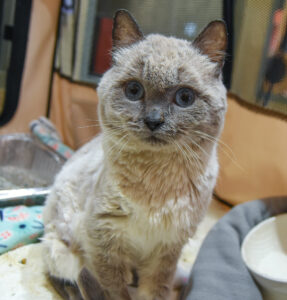 This would not be the first time the Linda Fund "Tabby's Placed" a cat back from the grave.
The Linda Fund provided world-class care for the world-class wondercat. A neurologist created a custom treatment plan for our cinnamony snuggler, and soon Houston was rocketing back to life. Properly "Tabby's Placed," he set to work making the place his own.
And as a proper Tabby's Place cat, he hastened to turn the tables: "no, no, no, it's my job to take care of YOU." Healthy and whole, the hugger-in-chief of the Community Room never stopped returning his Linda Fund love a thousandfold.
Not even when he hurtled out of our sky into the sweet stratosphere of his forever home.
Not even when he harrowed every heart by hurtling into the sky beyond our sight.
The tiniest dahlia lost his battle with hydrocephalus just days ago. But his love will have its victory here and beyond.
The apparent limits of love are only the limits of our sight.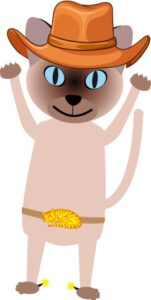 Houston's legacy sings on. Now it's our turn to make much of mercy in his memory, to give our all in his honor.
He was worth every penny.
We don't pinch pennies when it comes to Tabby's Place cats. We pinch ourselves to make sure we're not dreaming — are we really so outrageously blessed as to get to share our lives with these shining creatures? — but pennies, no.
As it's been said, "the measure of love is to love without measure," and as long as Tabby's Place exists, we will "Tabby's Place" our cats with the full force of our love.
And money.
So much money.
Kittens, you know that saving Tabby's Place cats costs many wheelbarrows full of money. We take precisely those cats that no one else can handle — the wanderers no one else wants — and we midwife the miracles and mercies that bring them to fullness of life. This is costly business, this love for the least, the last, and the lost.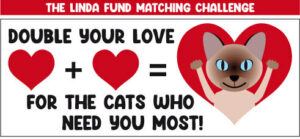 This is Linda Fund business.
And for the next month, I'm asking you to make it your business.
The Linda Fund provides heroic care for our Houstons every day, but right now is the one time all year when your donation will be doubled.
The Linda Fund Matching Challenge runs through October 17th, and your hard-earned, heartfelt, healing dollars will deliver double the miracles if you act today.
Every dollar up to $147,595 (the total donated by a band of beautiful benefactors) will be doubled.
Every "yes," every "donate now," every click of your keyboard, will save lives that would have languished anywhere but here.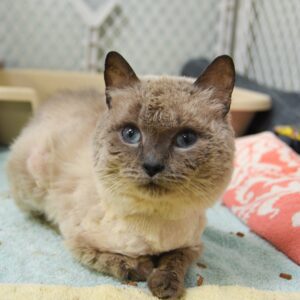 And every time we "Tabby's Place" a cat like Houston, you're hurtled across time and space to our side.
You're cuddling in the Community Room. You're shoulder-to-shoulder with our trusted surgeons. You're the motor and the miracle and the mercy that makes Tabby's Place "Tabby's Place."
And when you give to the Linda Fund, you choose to make every Tabby's Place cat your cat.
They all want to be your cats, you know.
So please love lavishly today, dear hearts.
What is the Linda Fund?
The Linda Fund is you, at your truest and best.
More Blog Posts