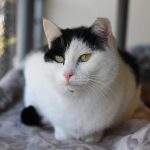 This snow kitten is 100% ready for cooler weather.
The invigorating nip in the air; the burst of colors in shades of gold, bronze, red, yellow, and orange; plaid flannel.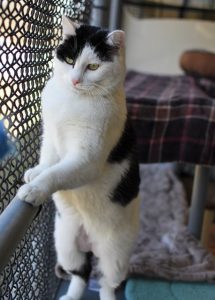 It is not quite here, yet the breeze whispers of what is soon to come.
Until then – very soon, very, very soon indeed – there are delights to be had.
Late summer vegetables in New Jersey are on the top of my list. Next week, when I can get my hands on some roasted Hatch peppers and the corn is still coming in, there will be salsa and corn relish canning and homemade maque choux.
But, this week, there will be chili. Two big ol' batches of my seriously alarming chili (one regular, one chipotle) to share (carefully, at a distance) and to freeze – a great hot and spicy dish for cold nights and remembrances of when the tomatoes were still warm from the sun.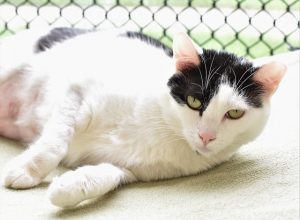 It's all flipped in Chile. Their apple season is long past, and ours is just beginning. They're eager for fresh vegetables, still weeks away, while we are scrambling to preserve the remains of our summer harvest by frying and pickling green tomatoes, and boiling and canning jams and sauces, not to mention all the other goodies to be stewed, baked, frozen, and stored. It's a frenzy of activity that has some of us in a whirl, madly planning out the time to get it all done.
Not cats.
Cats could care less about how hot the Hatch peppers will be this year.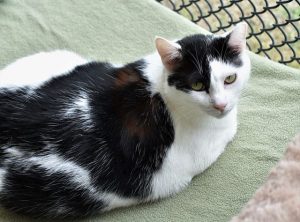 They are unconcerned about the size of late corn kernels and dicing peppers and onions to match.
Cats are indifferent to vegetables as a rule, although I've known more than one to go batty for green peppers and lettuce (but never bananas; go ahead and try! Let me know how that goes).
In these choppy, opposing seas of frenzy versus nonchalance, there is one pang that comes with the coldest weather: the solaria at Tabby's Place will, at times, be closed.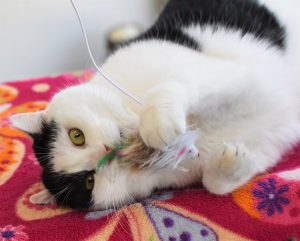 Steven and Snoop, Pepita and Pancake (pictured here), and plenty of the other Tabby's Place denizens who enjoy the outdoor access will be relegated to the inside. The suites will shrink to the smallest versions of themselves, and the cats will have to renegotiate space and find their niches. We human beans have had a lot of experience with that of late, but all we can lend is moral support – not something cats accept with grace.
And so, as the winds shift and the light wanes, we will do what we can. Out here, we will send our love and positivity into Tabby's Place. Within, the sacredly trusted on-site staff and volunteers will do everything possible to make sure the kitties get everything they need, so nobody will get too chilly.
More Blog Posts