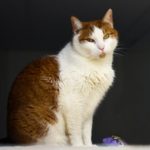 There are some wicked awesome things in this world.
With Valentine's Day recently passed, my house is stocked with quality candy at sensationally discounted prices (just wait until the day after Easter).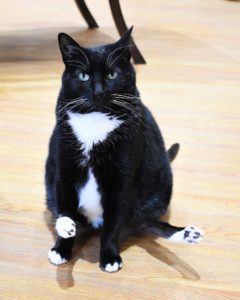 Cuddl Duds produces sheets and blankets so soft, it's like sleeping on clouds.
The Comfy exists. No, seriously. The Comfy. No words.
Anyway, moving beyond things, there are some truly terrific aromas in this world. (No, not lavender. Never lavender for this nose. What's with the whole lavender thing, anyway?)
There was — possibly still is — a chocolate shop in Sharon, PA, very near the Ohio border, that had a room of chocolate sculptures. The aroma was AMAZING. There's a similar space at Wilbur Chocolate in Lititz, PA — you want to go to there.
There is Hershey, PA.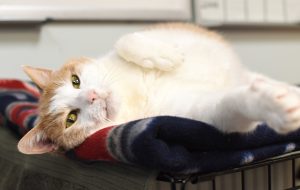 I'd say, "enough said," but really, what is it about Pennsylvania and chocolate?
Now, some other things that smell great are (c'mon, you knew there'd be a list):
Hyacinths
Fresh linens
Mown grass
Just-baked cakes
Cinnamon
Cinnamon rolls
Cinnamon twists
Cinnamon raisin bread
Cinnamon french toast
Bacon
That special little kitty smell
I know you've sniffed your cat, you sneaky little cat-sniffer, you.
We all do it with our own cats. When we can be there and we're allowed, we sometimes sneak a snuffle of a Tabby's Place cat, once we get to know them well enough.
Granted, at Tabby's Place, there really shouldn't be any of the full-on, glasses-off, face-in-the-belly sniffing we might get away with at home. I mean, imagine Carley Rose…or Olive. Unsafe at any speed.
But imagine sweet Mary, as long as you stick to her head (no one wants a whiff of the other end, no matter how sweet she is). Then there are the kittens, when they're well-socialized and tuckered out. And, don't forget old friends like Carrot, who snuggle in close and exude that marvelous kitty aroma.
We breathe deeply around cats because they soothe us. We breathe more deeply because they smell good (mostly). We breathe more deeply because we relax around cats. We breathe. We breathe.
Cats provide the ultimate in natural aromatherapy, and they pair it with the best sound machines imaginable. Eat your heart out, rolling waves and gentle rain. Make way for purring.
In need of some soothing aromatherapy? Who needs incense? We've got cats, white noise included.
More Blog Posts