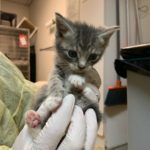 You've done it; I've done it; I strongly suspect we will both do it again.
I'm talking about talking trash about 2020. I think we might have overdone it just a touch.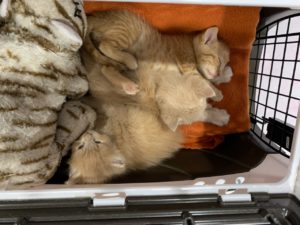 Don't get me wrong, kittens. This inscrutable year deserves every meme, expletive, and snort of snark it's received. There are years that ask questions, years that answer them, and, apparently, years called 2020 that run naked through the streets lighting dumpsters on fire and screaming "I'M A WOMBAT!" before exploding into 40,000 pipe bombs that each light 40,000 more.
2020 does not deserve our sympathy.
But, for the love of cats, perhaps we should at least consider that it doesn't deserve our total disdain, either.
Amid all the death and drudgery and jaw-dropping drama of this dastardly year, there has been great beauty.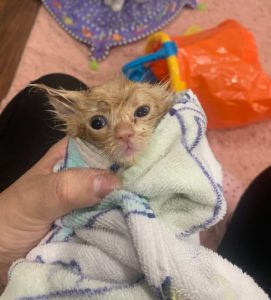 And even if you'll challenge me on that — which you may — please concede that there has been life.
New life. True life. Shoots of stubborn meowing newborn life, reminding us all that, whether we like it or not, God is giving us all at least one day more.
At Tabby's Place, this stubborn, relentless life looks very much like kittens. Just when we're sure it's finally time to wash our hands of this year — hands already worn raw from hyperwashing and supersanitizing — along comes Marmalade.
Jam.
McNugget.
Flurry.
And with each micro-"mew," we are shaken back to the call to live.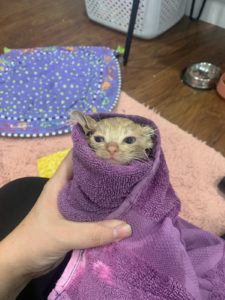 To hope.
To let down the nets into a sea we were sure had run dry. Sure enough, there's much, much more swimming down there, and I'm not talking about sardines. (Which are criminally underrated and also extremely comforting to consume with Jersey tomatoes in terrible years like 2020. But I digress.)
We are not given the luxury of checking out.
We are not permitted to send this still-in-progress year into foreclosure.
We are not afforded the option to turn our backs on the tough and the tiny and the truer-than-trauma beasties who need us.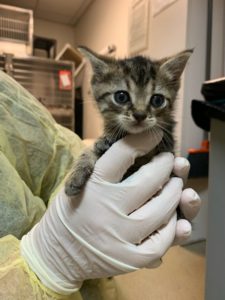 Fortunately for our tender egos, those beasties don't rub it in too hard that we need them more.
So let's not foreclose on the meandering mutant that is 2020 just yet. The year that birthed these babies is surely not done giving gifts — and not just "gifts" like Hulk-print face masks and CBD-infused hand sanitizer.
Let's be open to them.
Let's not write off 27.6% of a year still unwritten.
And when New Year's Eve sparkles our way, let's put this putz of a year to final rest. But not until then. Not a moment too soon.
Who knows what dreams may yet come true? 2020, you still have time. But whatever you fling our way, we're gonna live with bullhorn-loud love. Catch us if you can.
More Blog Posts