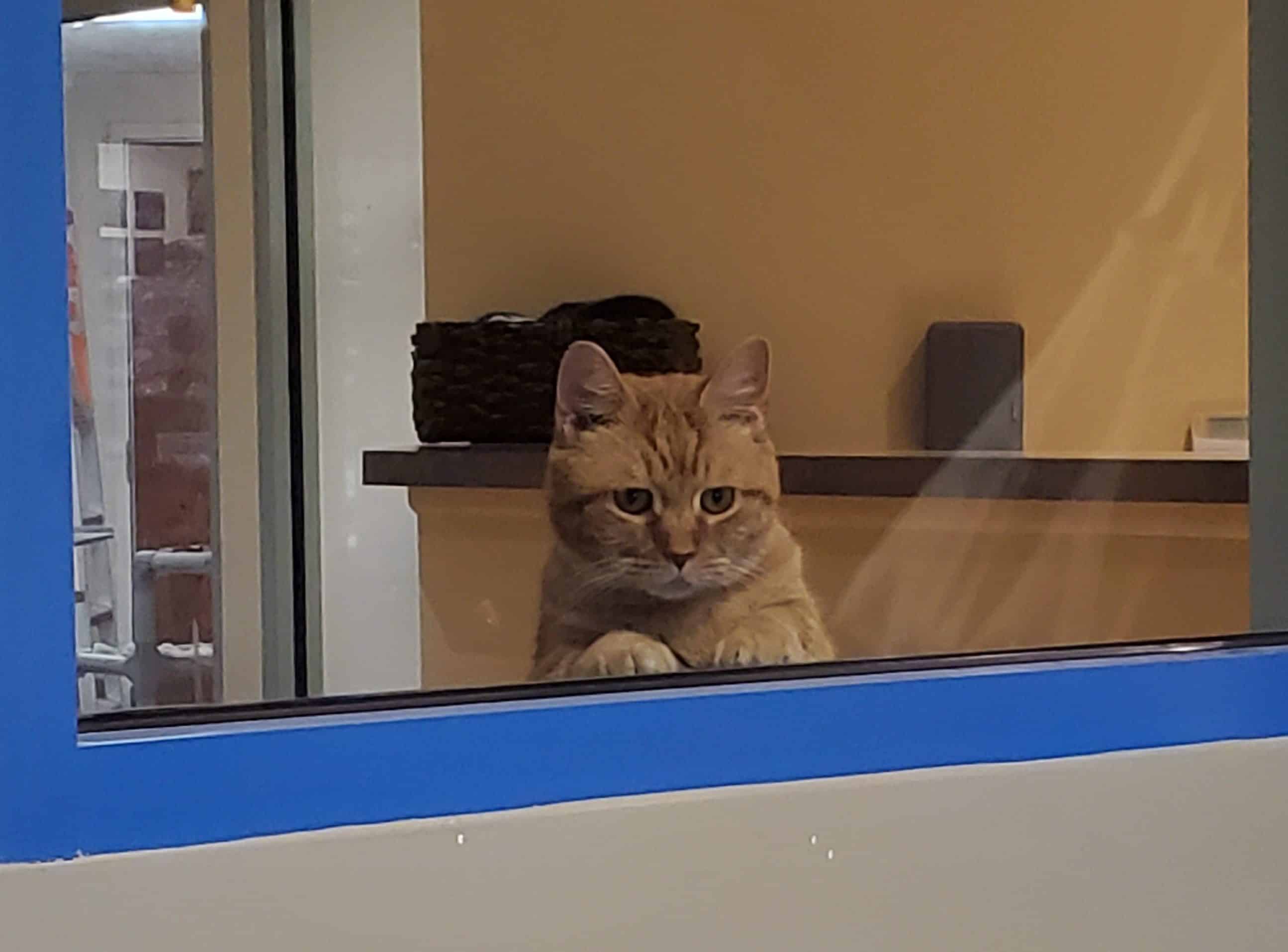 I think the name "Stanley" is funny.  "Funny?" (Certainly not like "funny" in Goodfellas, if you are familiar with that scene.)
I mean that the name Stanley is old fashioned and kind of corny.  Its popularity in the US peaked in 1955 (ref) and I'd be surprised if you knew anyone personally with that name.
But the name fit our "Stanley" perfectly.  He was a stray who came to us via a complicated chain of circumstances.  Despite having been outdoors for several weeks, and being somewhat underweight, he was a goofy, happy-go-lucky guy.
Stanley quickly remedied his low weight by doubling his size during his first 3 weeks 🙂 and he just as quickly became a favorite of staff and volunteers alike.
Stanley had three great loves (not necessarily in order):
Human attention
Food
Lying on objects (other than beds)
The first two are common feline characteristics, but the third was an art form perfected by Stanley.  During his (tragically) too short time with us, we were continually entertained by where he chose to lie and sleep.
Stanley seemed to be determined to lie on every object in the Lobby, as long as it was not a bed.  New objects were especially desirable.  Within minutes of a new box or bag appearing, Stanley would be found perched triumphantly on top. (Maybe Edmund, as in Sir Edmund Hillary, would have been a more appropriate name?)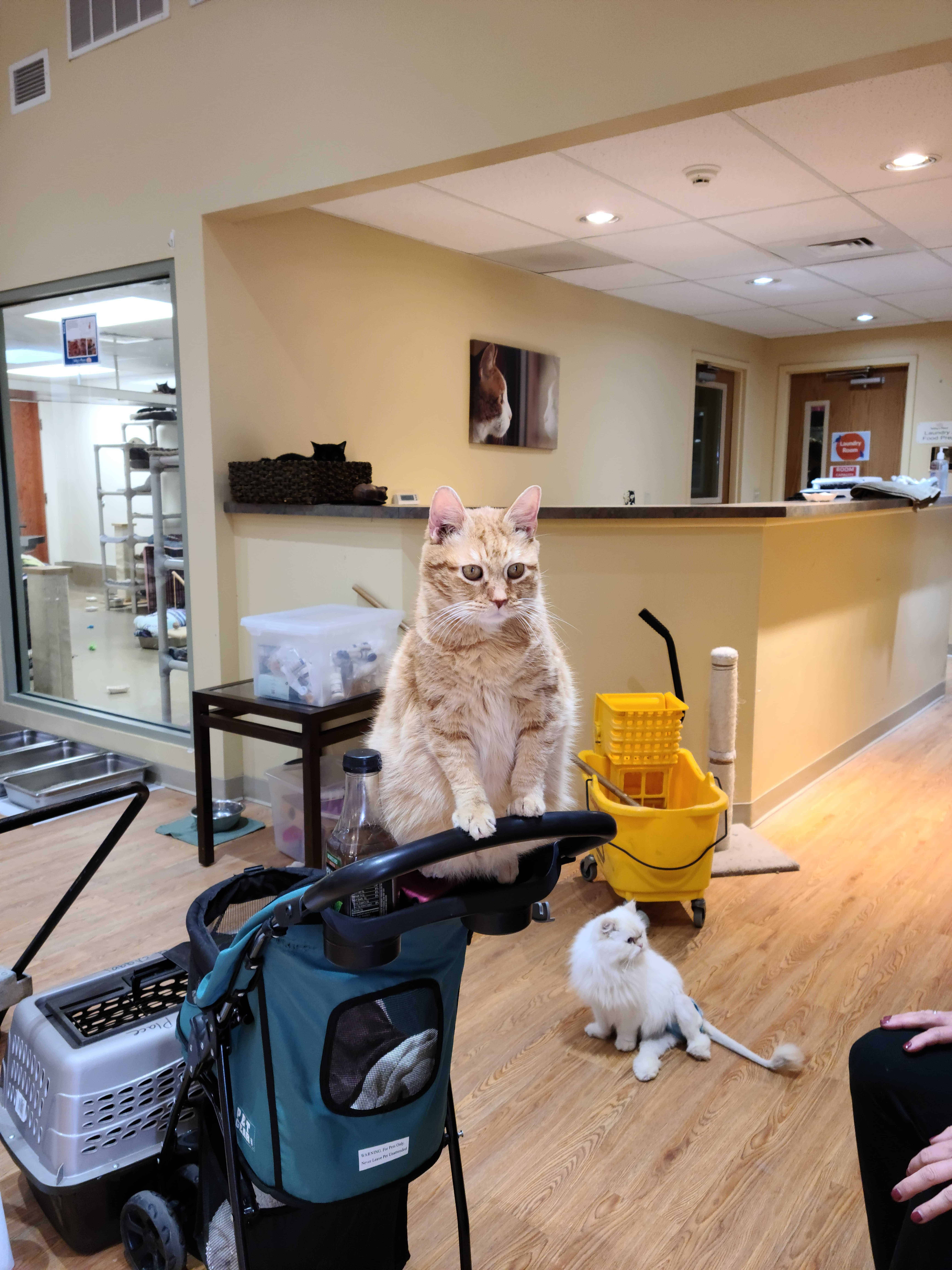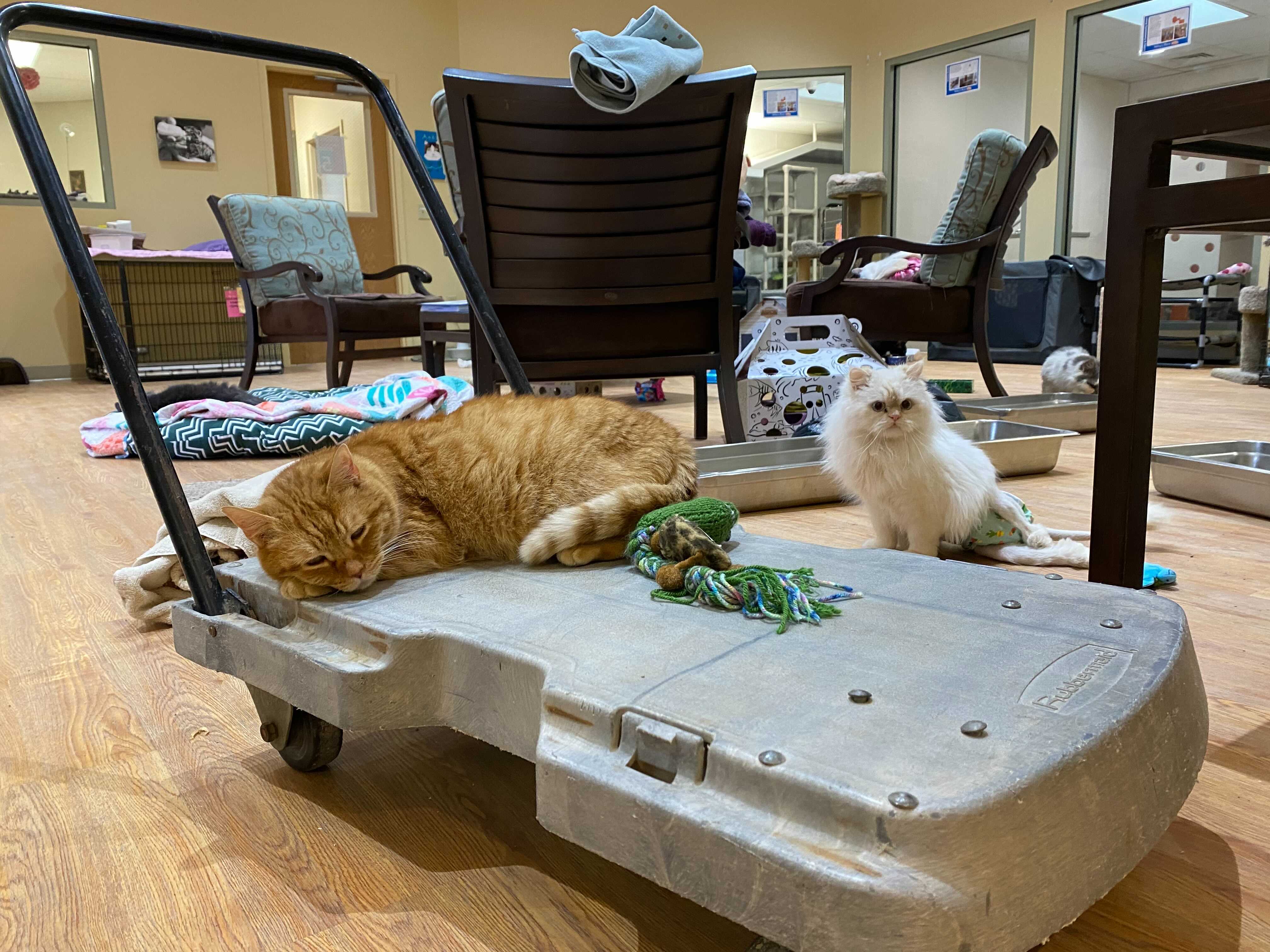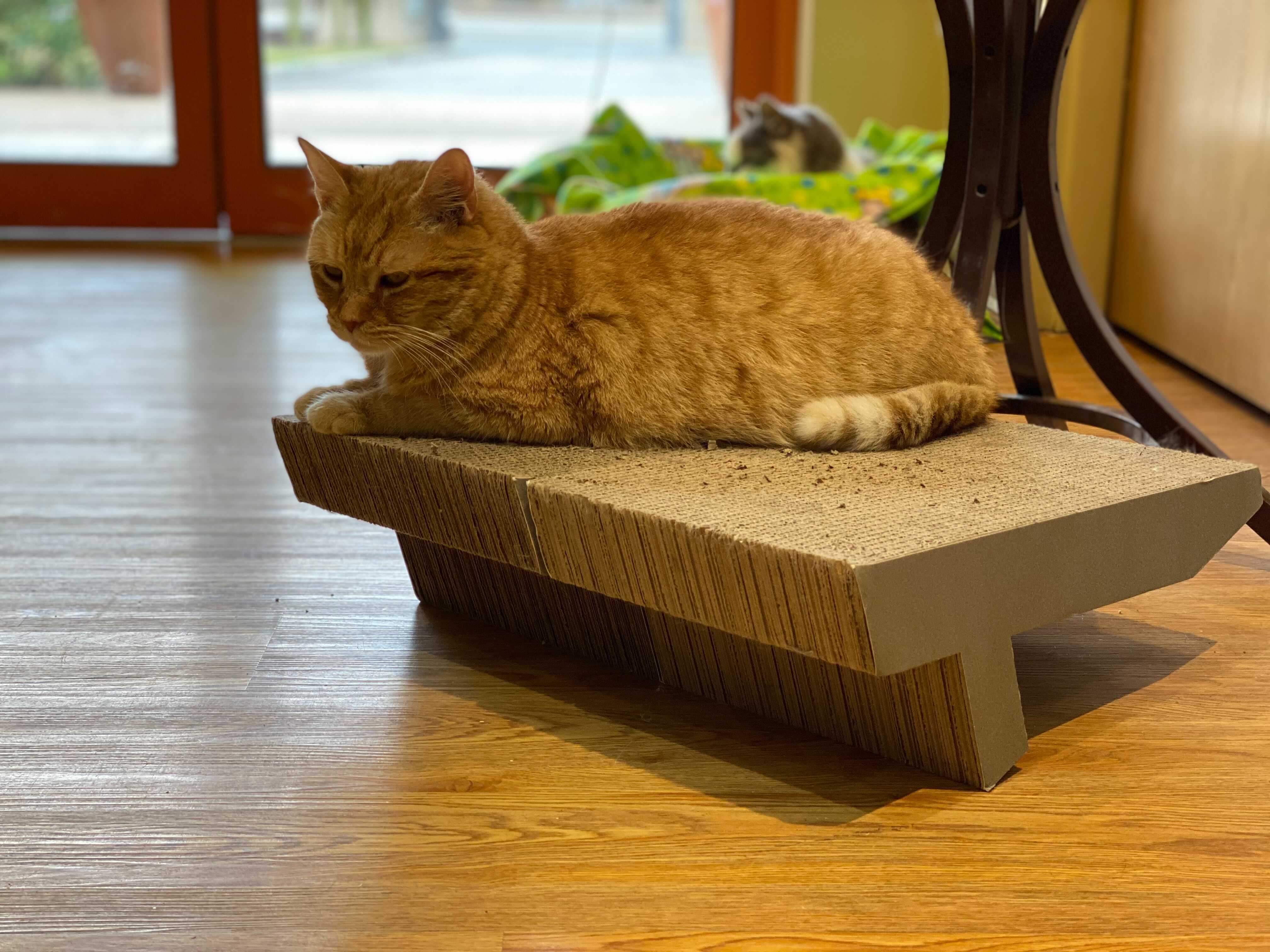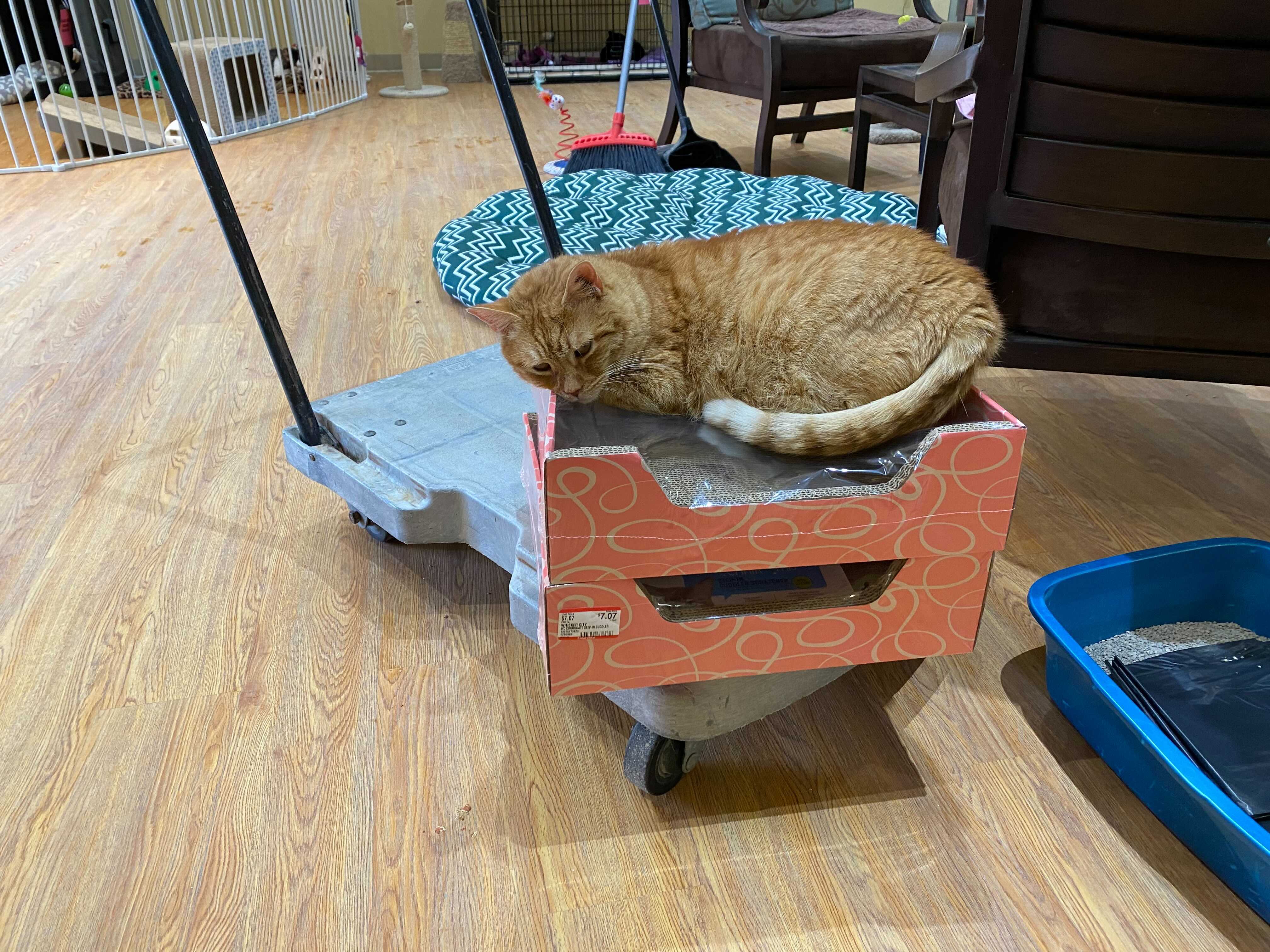 When he wasn't onboard some random object, Stanley was often enjoying the warmth of a lap. He really was a source of never-ending amusement and joy.
A few weeks ago, we noticed Stanley did not seem himself. His breathing was off, and he wasn't eating well. He were only slightly worried, since he had been diagnosed with a partially-paralyzed larynx. This was a very strange condition and was the cause of some discomfort, so we assumed this was the cause of his symptoms.
By the second day, however, we became increasingly concerned, so we sent him to our emergency vet. When Stanley did not improve after a day, they started to look further. They discovered a large tumor in his sinuses. There was some consideration given to surgery, but he was at extremely high risk for anesthesia, due to the tumor and his laryngeal disease.
We agreed that the kindest course of action was to let him go while he was still sedated for the rhinoscopy.
The Lobby is so different without him. At huge source of joy and love has been sucked out the space.
RIP, baby boy.
More Blog Posts