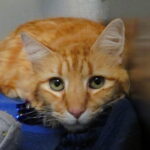 We can focus on the bad or the good.
The bad: It's true. It's terrible. National Accordion Awareness Month is over for another year.
The good: YOU DONATED TWO MILLION DOLLARS OF PURE LOVE.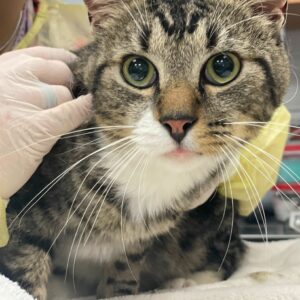 Regarding the former, fret not, gentle kittens.
We're always rolling out fresh barrels of fun at Tabby's Place.
Regarding the latter…
YOU. DONATED. TWO. MILLION. DOLLARS.
You unleashed the full force of your love.
The oom-pah-pah of your goodness could be heard in the highest heavens.
The cats on every continent fell into a hush of reverence.
You took one look at the Capital Campaign for Quinn's Corner, cocked your shimmering head, and said, "yeah, I can love that big."
And you did.
YOU. DID.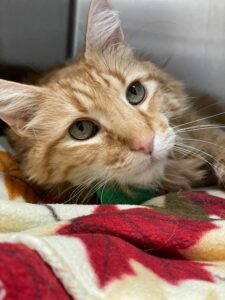 And soon, a gigantic jar of FeLV+ fireflies will be free to live and love and lavish us with their own pure-hearted polka in Tabby's Place's first expansion.
"Thank you" is scarcely enough. "We love you more than an entire universe of strawberry moons" is not enough. "We will do an interpretive dance to demonstrate our gratitude" is not enough, and also rather terrifying.
But we can't stop dancing your names across the suites and solaria. So pardon me if the words wobble as I type this, whirling with wonder at your generosity:
Arrived: Veronica, Chaz, Mateo, Dave, Dewey, Mariah, Andrew, Patrick, Bianca, Wynken, Blynken, Nod, Kevin, Leo, Wayne, Dalton, Stagecoach, Alamo, Tumbleweed, Roy Jr., George, Ringo, John, Paul, Glenn, Boris
Adopted: Rawlings, Salazar, Garbo, Nagini, Dietrich, Pho, Marbles, Leo, Eggroll, Kimchi, Bao, Duck, Taffeta, Chenille, Siesta, Harold + Hadley + Whitney (YES ALL TOGETHER YES THREE IS A MAGIC NUMBER YES I AM YELLING!)
Promoted to the Community Room: Ralph & S'mores
Promoted to Heaven: Mishush, Miyoko, Dewey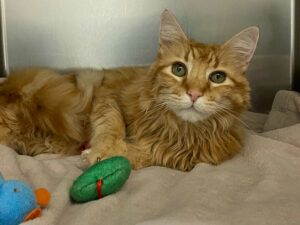 Stuff We Learned: Although every cat is literate from birth, signs like "do not enter" and "under construction" are not their favorite reading material. Ergo, one Kevin declared Quinn's Corner open for business/accordion raves, and delivered his RSVP in person. As we relearn hourly, cats make the rules. Cats make the schedules. Cats make our lives an invincible summer.
And you…you loved beyond our polka-dottiest dreams.
I can barely even believe it. I can easily get weepy thinking about your selfless hearts. OK, I just did. (Again.)
So before I drown my dirndl in grateful tears, I'll just say: thank you. You are the music. You are the mercy. You are the never-ending reminder that this universe is so much kinder than we dare to hope.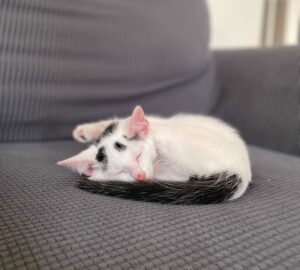 Can anything possibly stop us now, kittens?
So dust off your sousaphone and your sweetness and your strangeness. Let's dance around July's bonfires together. Crinkle Bob will bring the marshmallows if you'll bring the catfish kebabs.
PS: We are audacious and outrageous and confident enough of your love that we have extended the Matching Challenge for one final $125K victory lap. So if you still have some juice in the tank for this excellent adventure, please donate here. Barney, Crinkle Bob, and one batty blogger are hugging you with happiness across the miles.
More Blog Posts