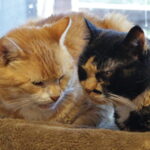 When life presents us with its greatest challenges, we discover who is up for the challenge of helping us uphold ourselves. Wrapped in difficulty, grief, or stress, it can be hard to look around and identify the communities of care that enwrap us. When challenges arise at Tabby's Place, nobody even needs to look up. The community of care is all around, all the time, at every hour.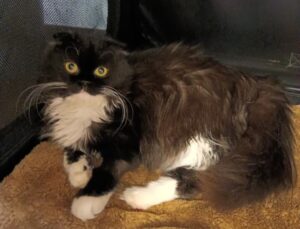 You know the stories, generally speaking. Specifically, Tabby's Place is so much more than a building in Ringoes, New Jersey. There is an enormous, upholding community that enables continuity of care and elevates Tabby's Place beyond "shelter."
This Cat Sanctuary is exactly that, but so much more. Sanctuary is a key word. "Cat" is slightly more important. (As we'd say in Massachusetts during the 1980s, "No duh.") There are people – lots and lots of people – who turn this sheltering enclave into something more for both the cats they serve and for each other.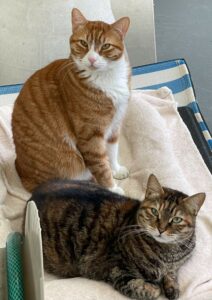 For me, this became more evident than ever from the way the members of this grand organization – among the very most amazing individuals in the world – threw their arms around me when I needed them most.
For the cats, there is daily proof of just how expansive these collective arms are. Other noble organizations – by which I mean the people who combine to make up those organizations – know that Tabby's Place is the best landing space for cats such as Iris and Nemo, Eartha and Jared, Mr. Mustache and Toulouse and Agnes.
Iris and Nemo were sent Jersey-ward from splendid human beings in Lebanon (disambiguation for locals: the country, not the town). Similarly, these same individuals introduced us to the amazing Eartha, a muppet who recently disembarked from her super-secret mothership to wow us all. In the past, we have also welcomed cats shuttled to us from amazing anthropods scattered abroad, including from Turkey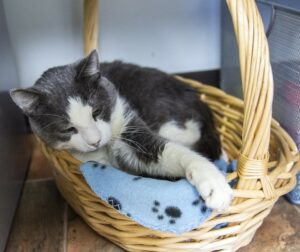 and Oman. (Don't bother looking up "anthropods" because it's my own creation, but…you know. I know you know. You know?)
More locally, Jared wandered his way into a colony then wound his way around our hearts. For this beauteous event, thanks go to the colony's carer-in-chief, who is representative of many such chief caregivers around New Jersey and beyond. Because of their attentions and affections, we have been similarly graced with Mr. Mustache, Agnes, and Toulouse, who were brought in from another tenderly tended colony and who now assist Jared in his goals to melt us all into pools of gloobering globflesh.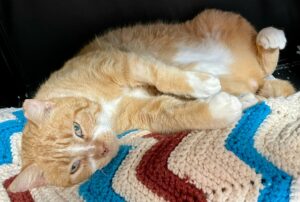 Regardless of the state of whiskeredishness, where there is need, there is an expansive community of people who will help those cats who need them make exceptionally long journeys and also sweetly short ones. Finding their way to Tabby's Place means these cats will be cuddled and cushioned, coaxed and combed, carried and coddled into a healthier, happier condition. Whatever the challenges, no matter the difficulties, this team of terrific two-footers turn turbulence and tumult into tenderness and treasuredness. Tabby's Place is no mere shelter. This compassionate coterie is a totally triumphant tribute to a monumental, global community of care.
More Blog Posts