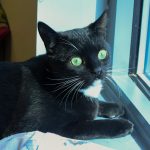 I've been hemming and hawing over how much to talk about it here.
You know, that thing. That pandemic.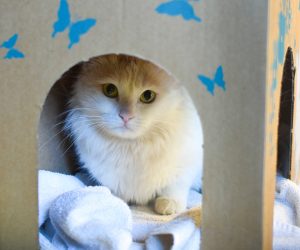 When the world is shut down and everyone from the town councilman to Arnold Schwarzenegger are telling us to stay home, it feels dishonest to distance even this blog from COVID-19. Chances are, you're reading these words from your own kind of quarantine. I'm typing them in my own hermitage/condo, trying to channel St. Julian of Norwich and all the anchoresses whose words nourished the world from isolation, even in the midst of plague.
But with all due respect to dear Julian (whose words are a lifeline even in simpler times), today belongs to a different saint, the man of great green hope, St. Patrick himself.
So as I pelt you with saints of another sort in the form of gratuitous cat photos, I'm praying St. Patrick's lorica for every eye that reads this, and loving you with all my socially-distanced heart.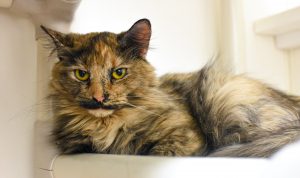 The Lorica of St. Patrick (read the full glorious thing here)
I arise today
Through the strength of heaven;
Light of the sun,
Splendor of fire,
Speed of lightning,
Swiftness of the wind,
Depth of the sea,
Stability of the earth,
Firmness of the rock.
I arise today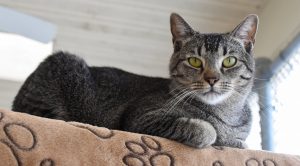 Through God's strength to pilot me;
God's might to uphold me,
God's wisdom to guide me,
God's eye to look before me,
God's ear to hear me,
God's word to speak for me,
God's hand to guard me,
God's way to lie before me,
God's shield to protect me,
God's hosts to save me
From snares of the devil,
From temptations of vices,
From every one who desires me ill,
Afar and anear,
Alone or in a mulitude. …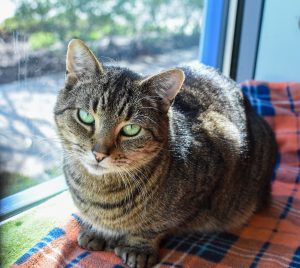 May we arise together until we can all be together again, dear ones. Even in isolation, we are anything but alone.
You are so very loved.
Of course, that's St. Tipsy of the Pinwheel Eyes in the top thumbnail, and St. Marjory of the Lounge sprawled across the header. You're welcome.
More Blog Posts