To the dearest of dear, devoted Sponsors of Newman,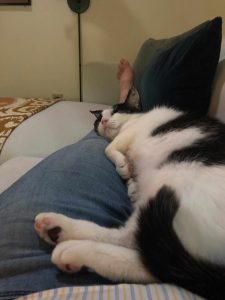 I do not have much to report for the monthly update for May (and that's a good thing). Same old, same old with Newman.
He is living his best cat life and enjoying these breezy, warm summer-like days sitting by the window or snoozing away.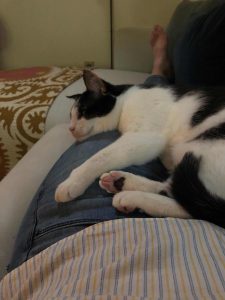 His health is stable, but he continues to have a BIG appetite. Most likely this is due to being on his antibiotics.
We are so grateful to be able to provide medical assistance to this amazing guy. Newman thanks you! Without your help and donations, Newman's story would be very different. He is one lucky little man!
With love,
Newman's Devoted Foster Mom, Marin