December Greetings to You, and to All Fenek's Friends!
There's some medical news this month involving our Distinguished Gentleman Cat. Last month, I told you Fenek was going to undergo a repeat blood glucose curve.  That was performed on schedule, and the results of his BGC prompted medical staff to increase his daily insulin dose by another unit.  Overall, though, he's doing fine.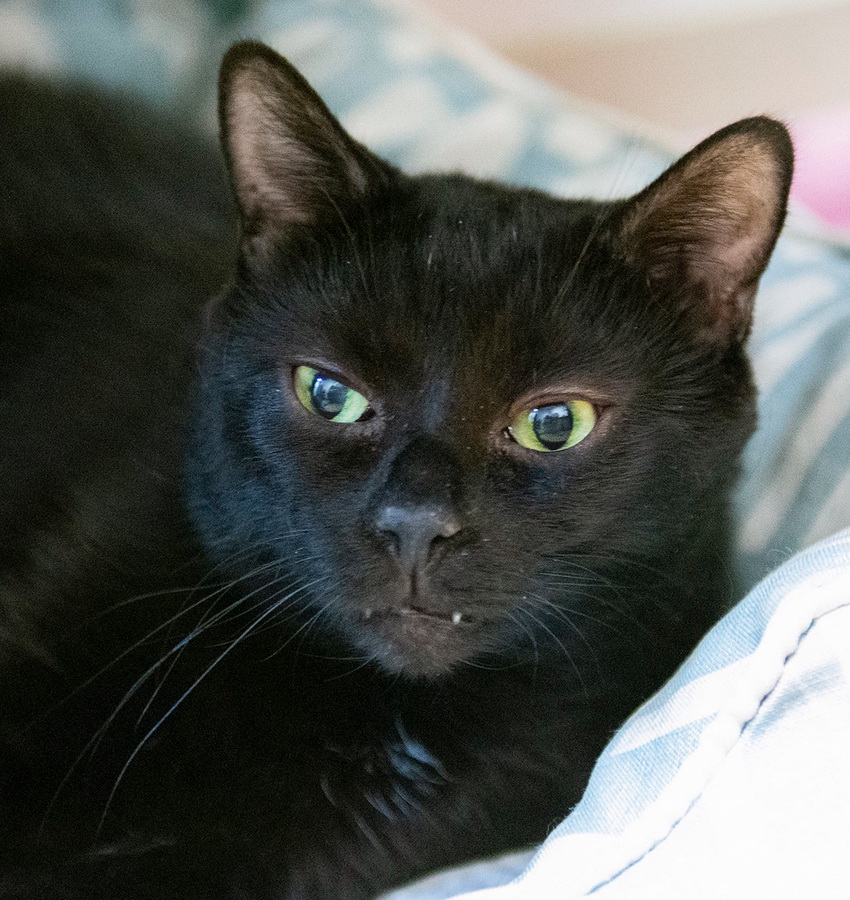 There's other news, too.  On the day after Thanksgiving, I made the trip east to Tabby's Place because what better way to spend Black Friday than with a fine black cat?
As I pulled into the parking lot, I saw the progress on the building designed to house Quinn's Corner. Walking in the side door, I masked up and made my way down the hall to the office where he's been sharing space with Bacon.
But on the office door was a sheet of paper with the words "Do not enter." I peered through the window and saw a black cat looking up at me. Fenek, is that you? What's going on?
Puzzled, I made a right into the lounge and found a staff member, who quickly cleared things up. Yes, there is a black cat in Karina's office, but she isn't Fenek. She's named Marcia, and there's a whole story about her at the link. Then where was Fenek, I asked?  The staff member smiled as she informed me he was about two feet away from me, in a cage on the floor.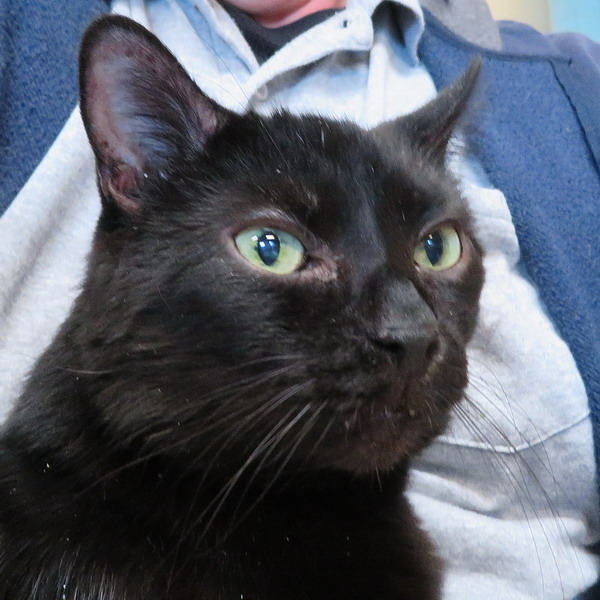 Moving to the lounge is good news for Fenek because soon he will be able to hang with some fellow diabetic cats and not be crated every night, the way he was with Bacon. However, from his immediate point of view, this is bad news to Fenek because he's in a crate instead of a lap, and he protests it at the top of his squeaky voice. But, there's a good reason for this temporary extended crating.
At Tabby's Place, all cats are now vaccinated against Feline Leukemia (FeLV), a procedure that wasn't in place when Fenek first arrived, and this matters because one of his new roommates, Marjory, once tested positive for feline leukemia virus. Out of an abundance of caution, everyone wants to be sure that every cat that shares her space is fully vaccinated against FeLV. Fenek has received one dose, and while he awaits his second, he must remain crated.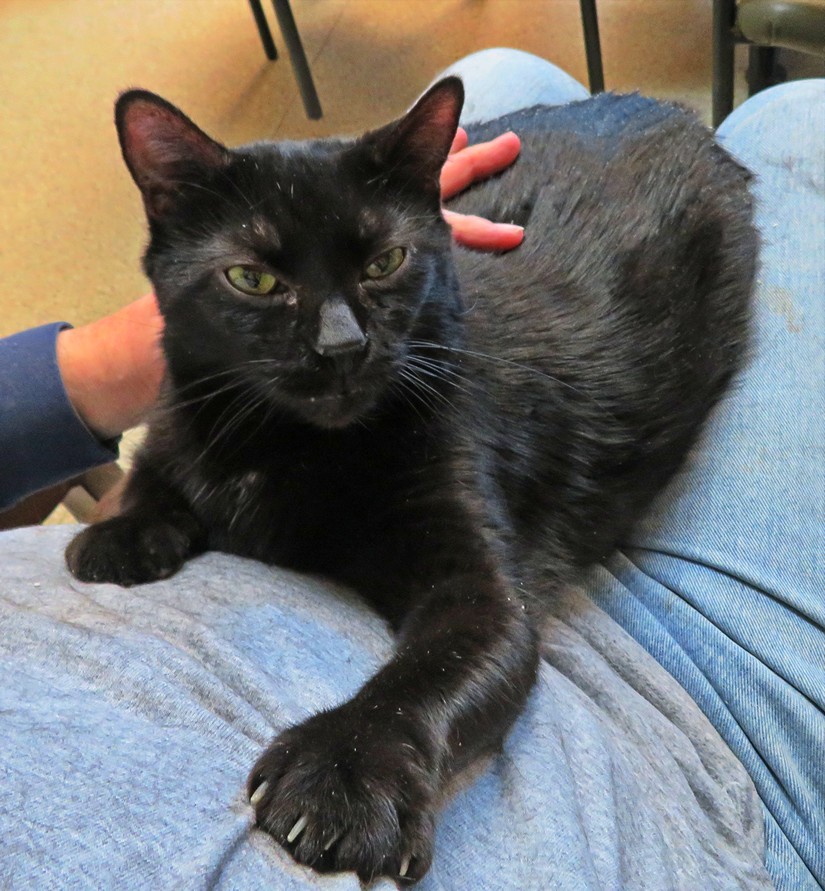 After confirming that it would be okay, I took Fenek out of the cage and put him on my lap, where he remained (except for a minute or two) for the next 90 minutes. From the sound of it, he enjoyed our quality time, and they were the best 90 minutes of my day, too.
In this season, on behalf of humans and cats, thank you for your gifts to Tabby's Place this past year. Your generosity helps fulfill the mission of helping cats in hopeless situations. Before I go, here's a link to a book of kitten pictures that might have been given as a gift in the early years of the 20th Century.
Until next month, here's wishing you all good things for the holidays and all through the coming year!
Your correspondent,
John
p.s. Hat tip to Robert Schell, who provided the top photo of our Distinguished Gentleman.