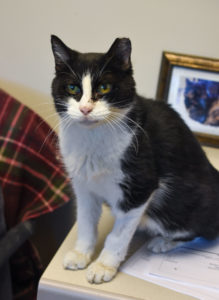 Beloved Team TNR,
Happy, happy November to you.
This time of year has a way of getting me extra-mushy and gooey-grateful even in an ordinary year. But — as if I need to remind you — this is no ordinary year…and so, I am feeling no "ordinary" gratitude towards you.
Frankly, I wish I could climb through this screen and give each one of you the huge hug you deserve. You have chosen to stick with the cats — and not just any cats, but our sometimes-prickly, always-complicated, forever-lovable feral and community cats! — in a year that has stuck us with all sorts of struggles and surprises and sufferings.
In the face of such adversity, many people would turn in on themselves, curling up tight like one of those roly-poly bugs, scared and small and certain it's not safe to reach out or to give. The world is just too risky.
But you have been among the rare ones with the courage to look beyond yourself.
If I had a thousand pages, I couldn't thank you enough for your steadfast kindness.
So instead, I will thank you with just a few recent glimpses of the lives you're saving.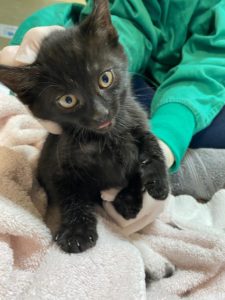 Neither the cold of November nor the onward march of this mystifying year have slowed down the stream of feral-born kittens and other outdoor cats in need of our care. As October sighed its last, we were called back to a local prison for the last elusive little ones. We trapped and spayed a mama cat, and we've scooped up her sweet, shy babies, Grasshopper, Cicada and Beetle. We will continue to monitor this property carefully, since "the last cats" are rarely really the last cats in such a rambling colony.
As you know so well, ongoing monitoring is the bulk of our TNR work. Just like you, we stand by our cats: "once a Tabby's Place cat, always a Tabby's Place cat," whether you're living in a feral colony or under our roof. And so, this month also included "tune-ups" for two of our TNR alumnae/i.
A shy gal named Newbie came down with a severe urinary tract infection, which we treated. While she was with us, we also ran full bloodwork and boostered her vaccinations.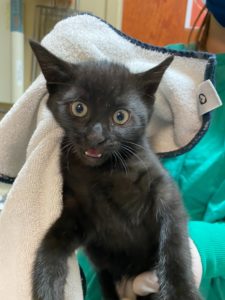 Another longtime member of one of our colonies, Tang, turned up with some skin issues and unexplained weight loss, followed by some swelling in one of his feet. We treated him for parasites and infection, boostered his vaccines, and ran blood work. Tang's not the type to thank us with cuddles and purrs, but he expressed gratitude in his own glorious way: he's gained a pound and looks like a new man!
Keeping up with community cats isn't exactly glamorous, and the kitties aren't quite giddy over all we do for them. But you know and I know that, in this labor of love, every sacrifice and act of kindness is infinitely worth it.
Cicada, Grasshopper and Beetle will grow up cuddled, cherished, and confident that they are loved.
Mitzi will rock her golden years lavished with affection (and cookies).
Newbie, Tang, and all our colony cats will roam and ramble free from pain, and held by the promise that they will always, always, always receive everything they need to thrive.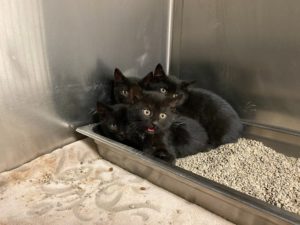 That's thanks to you, beloved Team TNR.
Today, and all year 'round, my gratitude overflows.
God bless you and your families this Thanksgiving and always, and please know how much all of us at Tabby's Place cherish you.
Love, your correspondent,
Angela