"Hopeless situations" come in many shapes and sizes:
You may be a kitten, just a few hours into your new life, when your mother disappears.
You might be a senior cat, well-loved and safe until your beloved human leaves you orphaned.
Perhaps you're a diabetic whose owner has decided it just costs too much to keep you alive.
Or you may simply be a "normal," healthy tabby who's run out of time at a crowded shelter.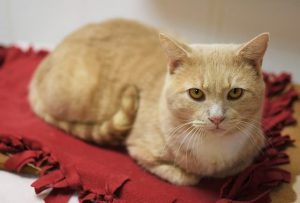 If you're a cat and you've reached a brick wall, Tabby's Place is your gateway to hope. It is our mission and our joy to rescue cats from hopeless situations, and so we are a haven for the neediest kitties of all.
Old or young, "normal" or living with Special Needs, cats from desperate circumstances immediately find a family at Tabby's Place. We have the privilege of providing each cat with world-class medical care; a sunny, cage-free sanctuary; and all the love we have to give. Most of our cats go on to find loving adoptive homes, and those who remain have a home for life right here at the sanctuary.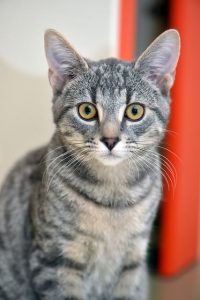 This labor of love is unceasing, and we need your help to make it happen. When a cat comes to Tabby's Place, we promise to give her everything she needs to thrive, regardless of cost. By sponsoring our General Fund, you'll provide a steady heartbeat of funds each month for the cats who need you the most. Tabby's Place depends heavily on sponsors like you for faithful support.
Every cat who comes to Tabby's Place bears a story and sparkle all her own. When you sponsor our General Fund, you become a pivotal part of those stories, writing brighter chapters every month. Please entwine your story with our cats' tales, and sponsor our General Fund.