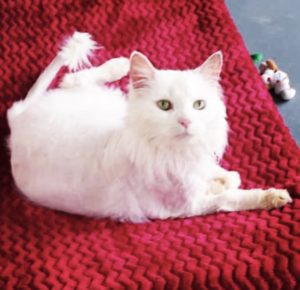 Hello, and Happy August, friends of Faye!
Well, we've officially journeyed through yet another wonderful and strange (emphasis on strange) summer together, friends. True to form, our little warm-weather-wonder, Faye, has been enjoying even the most intense of summer days basking in the sunshine of the solarium. I have to tell you, friends: I've had the privilege of knowing many (many) cats throughout my many (many) trips around the sun, and I have never met a kitty who loves the outdoor lifestyle as much as our girl.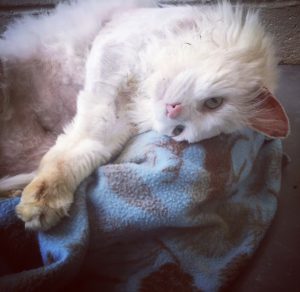 In fact, I came across a quotation from an Australian poet, Alison Croggon, who writes, ". . . At these times, the things that troubled her seemed far away and unimportant . . . all that mattered was the hum of the bees and the chirp of birdsong, the way the sun gleamed on the edge of the blue wildflower . . ."
I can't think of truer words to describe Faye's relationship with nature. Apart from mealtime, which she loves, if she had her way, Faye would spend every waking moment baking in the sunshine and every moment of slumber bathed in starlight.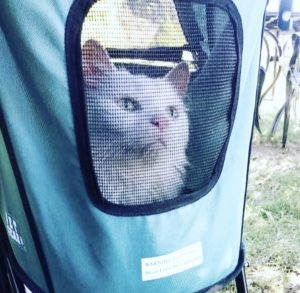 In fact, her proclivity for fresh air, flowers, and fluttery things has made her a favorite of those who participate in our Curbside Volunteering program. They simply cannot get enough of Faye! One of our wonderful volunteers, Kim, accompanied Faye on a stroller walk through the grounds of Tabby's Place, and she has this to say about their time together: "The most delightful of my passengers remains FAYE. She is so appreciative of her stroller rides!" and "Quality time fussing and telling her how beautiful she looked. She likes to be told she is a beauty queen. Even if she already knows it."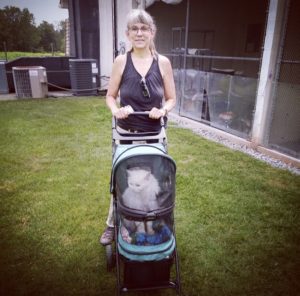 Faye has become such a volunteer favorite, that our social media pages have been blowing up with photos of stroller-smitten Faye, spending one-on-one time with her friends and rockin' her summer shave. I couldn't decide which (of the many) photos to share (she's just so darn cute!), so I'm including as many as I can in this month's update for you to enjoy!
In addition to all this fun in the sun, Faye has had a very good month health-wise. Her weight has been stable, and her appetite has been strong. Maybe it's been all the positive energy she feels coming her way from her wonderful sponsors—you!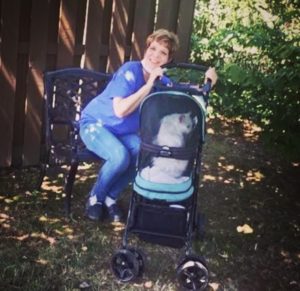 Faye sends you good vibes in return and thanks you, as always, for choosing her to be one of your best friends. Your kindness is the truest, clearest beam of sunshine in her life, and she hopes her monthly updates bring you some measure of the abundant joy she feels in return. Enjoy the last of the long summer days, and we'll talk again when the weather turns crisp for fall! We love you, friends . . .
Your correspondent,
Beth