We are once again open to visitors for
Do NOT use this to schedule a visit for adoptions.
Visit
this
page to start the adoption process.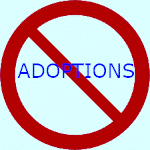 All visits are subject to the following restrictions:
Each visit is 30 minutes.
Group size is limited to 5 people.
Masks are recommended.
If you have any symptoms consistent with COVID-19, please wait until your symptoms resolve before scheduling a tour.